Former UN Legal Fellow joins staff for TCCB public policy work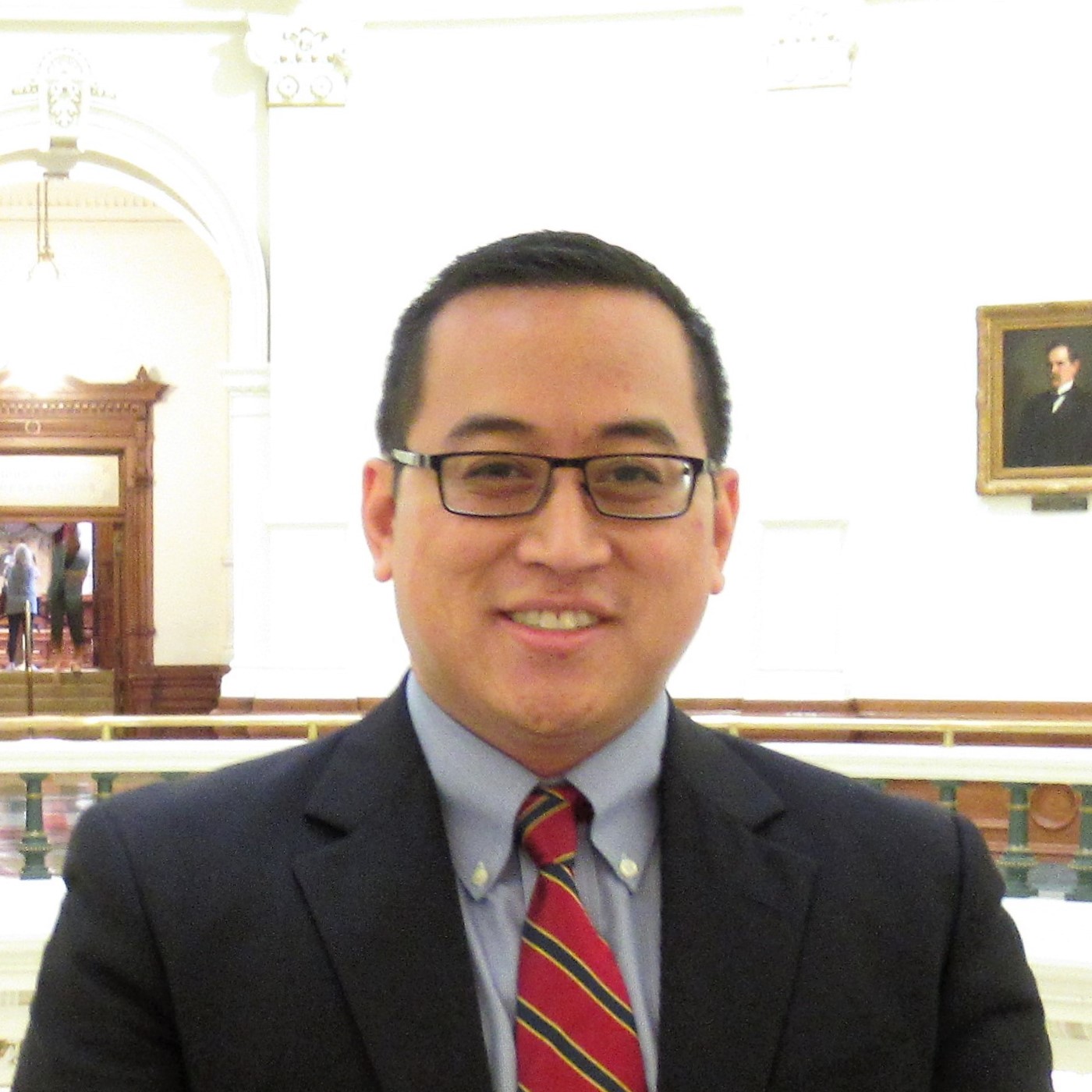 Rachana Chhin joins TCCB as public policy outreach coordinator
AUSTIN — Jennifer Carr Allmon, executive director of the Texas Catholic Conference of Bishops, announced today the appointment of Rachana Chhin as the Public Policy Outreach Coordinator for the Texas Catholic Conference of Bishops (TCCB).
Prior to joining the TCCB, Chhin served as the Murphy Legal Fellow to the Permanent Observer Mission of the Holy See to the United Nations in New York, where he was a delegate to the UN General Assembly's Sixth (Legal) Committee. He is a licensed attorney admitted to the Minnesota State Bar and has worked for the Minnesota Catholic Conference. He has also been a Blackstone Fellow with Alliance Defending Freedom (ADF), a Murphy Scholar with the Terrence J. Murphy Institute for Catholic Thought, Law, and Public Policy, and is an alumnus of the Notre Dame Center for Ethics and Culture's Vita Institute.
He holds two law degrees, including an LL.M. in international human rights from Notre Dame Law School's Center for Civil and Human Rights, a master's degree in Catholic Studies from the University of St. Thomas, and an undergraduate degree from Baylor University.
"Rachana's legal background and extensive experience in defending the life and dignity of the human person will serve our policy team and Church well in advocating for the common good," explained Allmon.
Chhin will assist Executive Director Jennifer Carr Allmon and Associate Director of Public Policy Michael Barba in the public policy analysis and outreach of the TCCB, including through collaboration with diocesan directors to plan strategic political advocacy and mobilizing the grassroots, creating social media content, coordinating special programs and events related to Catholic social teaching, assisting in legislation review, conducting training and providing technical assistance to dioceses and TCCB departments related to public policy issues and Catholic social teaching, and facilitating collaboration among the departments of the TCCB.
"I am excited about the opportunity to promote integral human development through engagement with Texas' bishops, parishes and policymakers," Chhin said. "My interest in public policy, the law and human rights first began through the experiences of my parents, who were refugees from the communist Khmer Rouge regime in Cambodia. They inculcated in my sbilings and me a deep gratitude for our country's traditions of freedom, free enterprise and religious liberty."
The Texas Catholic Conference of Bishops is the association of the Roman Catholic bishops of Texas. Through the TCCB, the bishops provide a moral and social public policy voice monitoring all legislation pertaining to Catholic moral and social teaching; accredit the state's Catholic schools; and maintain records of the work and the history of the Catholic Church in Texas.