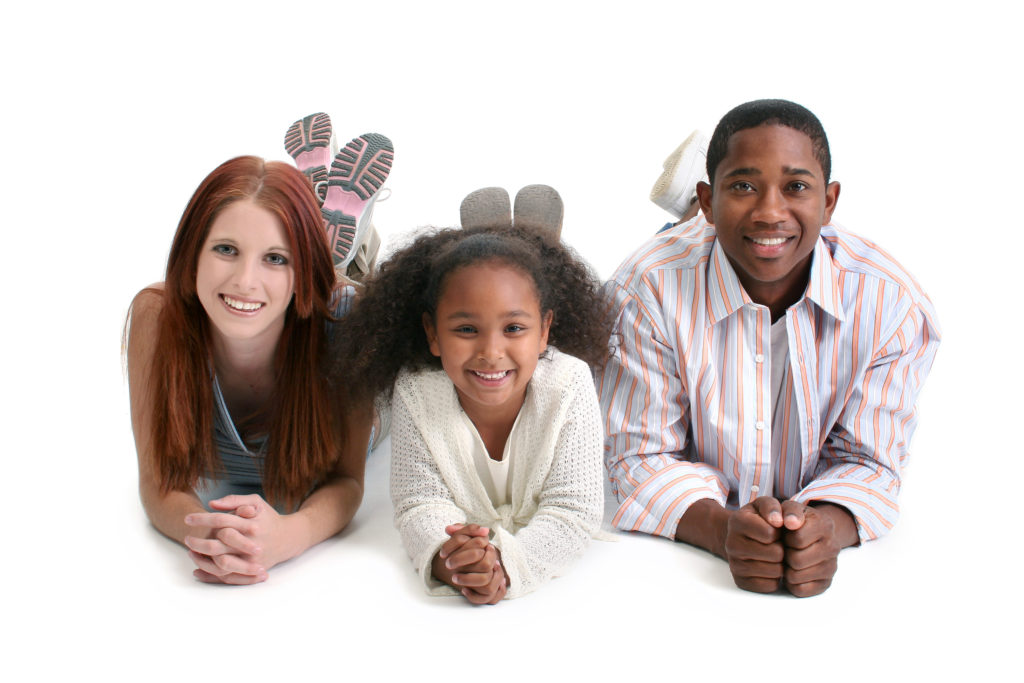 Foster care support initiative launched
Please join us in supporting the 30,000 children in the foster care system in Texas. There's a role for each of us!
St. Joseph offers us a model of how to respond when the task may seem too daunting.
Our tradition of caring for widows and orphans predates Christianity!
Check back often as we update our toolbox of resources for parishes and Catholics.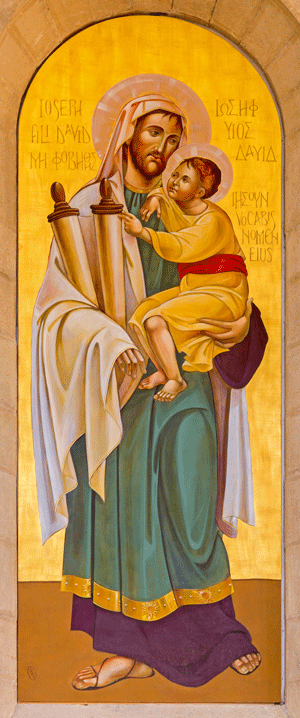 Icon of St. Joseph written by Franciscan Father Nathanael Theuma. As the foster father to Jesus, St. Joseph provides inspiration for Christians to discern their call to serve Christ present in today's foster children. (stock.adobe.com)
Every child deserves a loving home.
That simple statement becomes profound when considering there are approximately 30,000 children in Texas who, for various reasons, have been removed from their families and are under the guardianship of the state of Texas. Their need for a loving home is perhaps even more urgent, especially because many of them have special needs. Their behavioral challenges, medical fragility, mental health and the trauma they have experiences requires a strong network of care to surround them.
The Catholic bishops of Texas are launching a public information campaign to encourage parish communities to become networks of love and care for these children. The campaign will inform parishioners how to become foster families and how to support foster families in a wide variety of ways, including by providing professional assistance such as counseling or tutoring, transportation, respite care and meals, or financial assistance.
With passage of legislation to reform the foster care system which serves approximately 30,000 children in Texas, the Texas Catholic Conference of Bishops (TCCB) intends to partner with state agencies, other faith-based organizations and legislators to develop a network of support. Our goal is to invigorate and expand the network of support for families involved in CPS cases. We hope to highlight the many ways Catholics in our pews can meet the biblical mandate to care for God's children.
At the foundation of this campaign is the understanding that caring for the vulnerable, such as orphans, is a fundamental teaching of the Catholic faith.  Being a foster/adoptive parent for children in the CPS system is very difficult. Children are often older, with mental, emotional, psychological and physical challenges. Many have siblings needing care and they wish to be together. We want our parishes to support not only these children, but also the foster parents who are often doing this heroic work without sufficient support.
We will encourage people to become engaged in the foster care/adoptive system – and not only as foster/adoptive parents. We will call on our parishes to provide information on the foster care system, provide respite for current families, pray for them, or provide material resources. Sometimes it's as simple as letting a family with special needs children know they are welcomed at Mass, regardless of how their foster children may behave, or hosting a display showing the children seeking homes.
Providing transportation for visits to doctors, therapists, extracurricular activities and other events, meals or other home services, free babysitting for "date night" for foster parents and other assistance are simple, but very helpful, ways the parish community can be supportive of foster families.
Parishioners can also assist by being mentors for older children as they discern their careers by providing 'come to work for a day' opportunities, internships, apprenticeships, etc. Catholic Charities agencies are also developing support groups for older children as they "age out" of the system.
Many parishes have a Gabriel Project which provides material support to pregnant mothers and new parents. These programs could be expanded to include foster/adoptive parents. Many of the material, psychological and spiritual needs provided by ministries for expectant mothers are the same needs as those of foster/adoptive parents. Parishes/ministries may also consider providing professional counseling services or parent education programs. A St. Joseph Project for foster children over age two can augment the ministry provided through a parish Gabriel Project.
We are working with Catholic Charities to assess the needs in each region to provide greater capacity for foster children and families in each region of our state. Over the next few months, a toolbox of print and video resources will be compiled and promoted on the TCCB website.
As parishioners become aware of the need for foster/adoptive parents, our goal is that they can be inspired to help as their current life situation allows, and perhaps discern in the future to become a foster family themselves.
You don't need to own your own home, have children already, be young, wealthy, or a stay-at-home parent to be part of the network of care for the children in the foster care system. You just need to know they deserve a loving home, just like every other child. In the meantime, we call on Catholics to pray about the possibility of foster parenting or supporting foster children.