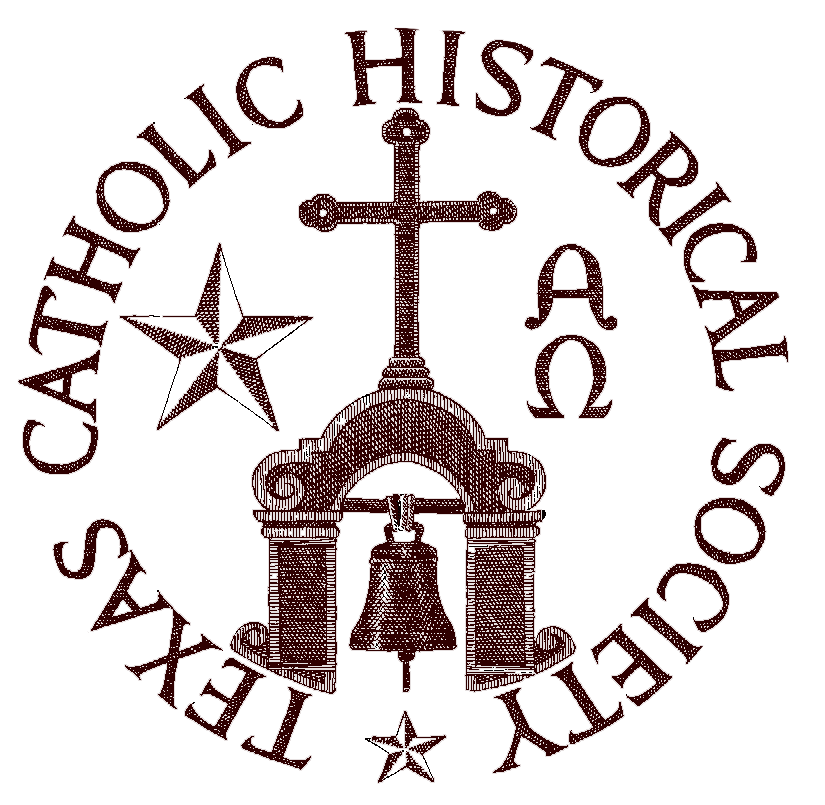 The Texas Catholic Historical Society is an affiliated unit of the Texas Catholic Conference, and its board is composed of the Roman Catholic Bishops of Texas and the following Executive Council members:
Officers and Executive Council
Amanda Bresie, President
Matthew Butler, Vice-President and President-Elect
Claudia Anderson, Past President
Jennifer Carr Allmon, Secretary-Treasurer
Lisa May, Editor, Texas Catholic Historian
Christopher Wolfe, Editor, Catholic Southwest
Our newsletters and 28 issues of the award-winning Catholic Southwest journal are now available online!
The Texas Catholic Historical Society offers members such opportunities as:
Meet and network with others interested in Catholic history in the Southwest
Publish in our award-winning journal, Catholic Southwest
Speak at conferences
Organize presentations at conferences
Stay updated with Society events through our newsletter
Receive a subscription to the Catholic Southwest, published annually
Click on the button above to join, or contact us at Texas Catholic Historical Society, 6225 E US290 Hwy SVRD EB, Austin, TX 78723.
The TCHS looks forward to gathering in El Paso during this year's Texas State Historical Association Annual Meeting. The Society will gather for Mass at St. Patrick Cathedral, a ten minute walk from the convention center, at 12:10 pm on Friday, March 3.
After Mass, the TCHS will hold its annual business meeting over lunch in one of the meeting rooms at the cathedral. Our hosts at the cathedral offered a tour of the cathedral as well. Use the link below to register now!
The Society also organized a conference panel. This panel will occur on Saturday, March 4, at 9 a.m. Please note this is different from our usual Friday morning slot.
The panel is titled "Nuestro Kennedy: The JFK Assassination in Mexican-American and Mexican Catholicism." The first paper, by Gabriela Perez of the University of California at Los Angeles, is titled "Catholic Dimensions: John F. Kennedy Corridos as a Site of Mourning and Memory-Making among Mexican Americans in Texas."
Next, Maggie Elmore of Sam Houston State University will present her work entitled "Presidential Martyr: How Kennedy's Death Created New Political Realities for Mexican American Catholics."
Finally, Matthew Butler of the University of Texas at Austin, who is also chairing the panel, will present his paper "'History Bleeds Again' Why Mexican Catholics Cried for JFK."
It has been nearly 60 years since Kennedy's assassination, and it continues to fascinate those who study politics, religion, and memory. Don't miss this session!
To register for the conference, go to the TSHA website at https://am.tsha.events/registration/ . Attendees can register for the whole three day conference or pay for only the Saturday TCHS session. The TSHA has hotel rooms blocked at the Hotel Paso del Norte, and there are other hotels close to the El Paso Convention Center. We hope to see all members there.