What role will you play in the St. Joseph Ministry?
Each of us is unique and none of us can completely understand another person's decisions or journey. However, we can support children in the child welfare system, their biological and foster families, and all who care for them with respect, compassion and merciful care.
Consider the ways we can help build loving homes in our parish. What role is right for you?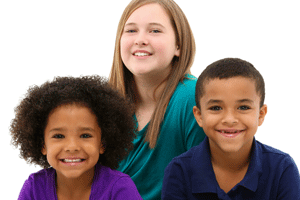 • 30,000 children in foster care in Texas.
• Foster homes are most needed for children age six and older.
• Children in the state of Texas' child welfare system can move on average three times - often not due to the system, but be-cause the foster family is not prepared to care for the child.
• Moving and inconsistent care can cause more trauma in a child than the original abusive environment.
• Foster parenting is a calling. Resources such as parenting training, respite care and "wrap-around care" are important supports for foster parents.
Biological Family Support
Aged-out teens & young adults