From the Archives: Bishop Byrne born 150 years ago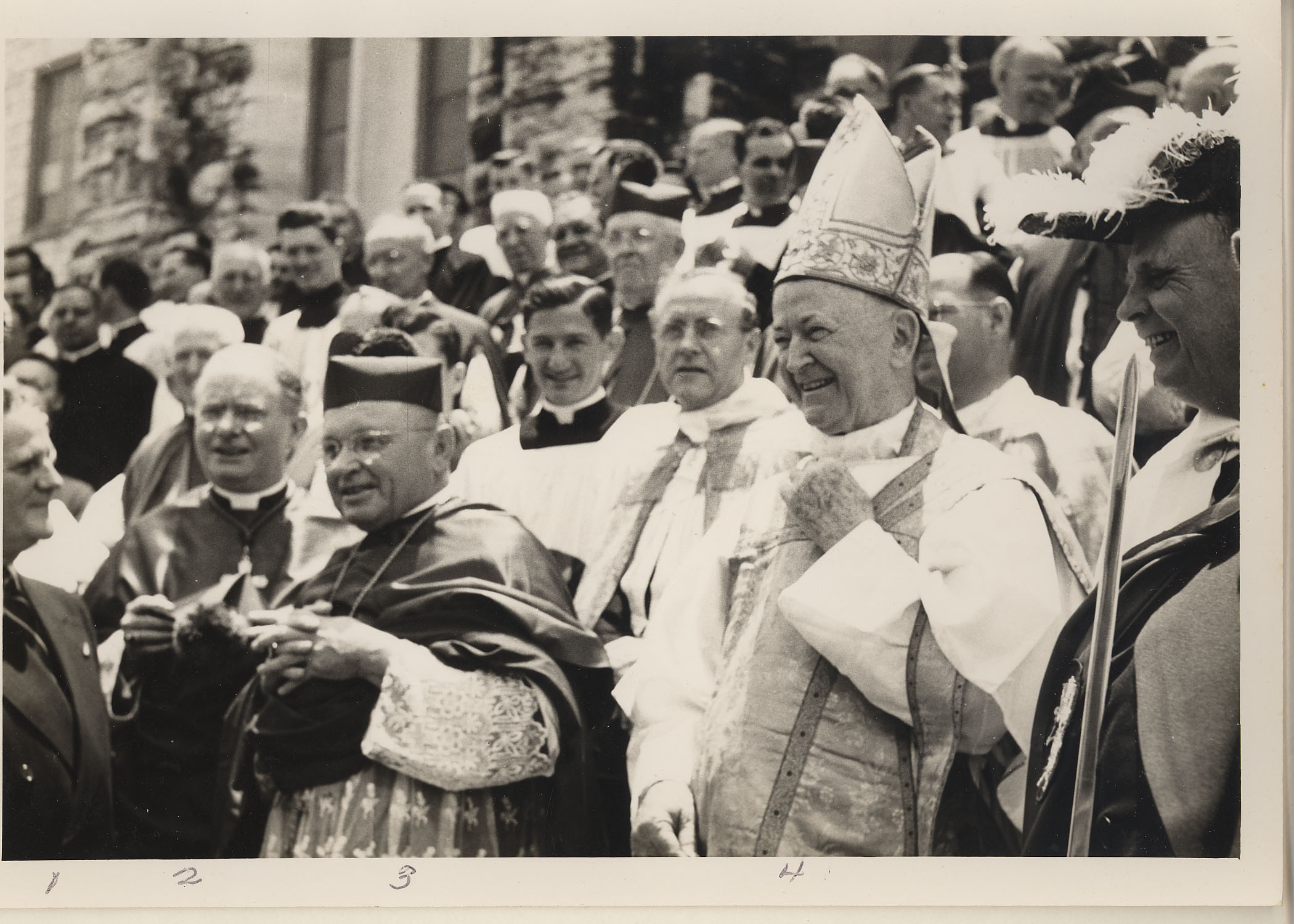 150 years ago, on April 21, 1867, Christopher E. Byrne was born in Missouri.  He served as the fourth bishop of Galveston from November 18, 1918 until his death on April 1, 1950.  For more information Bishop Byrne, see the Handbook of Texas online.
The photograph of Bishop Byrne is from the Catholic Archives of Texas.  Also pictured are Texas Governor Beauford Jester, Archbishop Lucey of San Antonio, and Bishop Reicher of Austin.