HB 2008: requires payday lenders to comply with federal military lending regs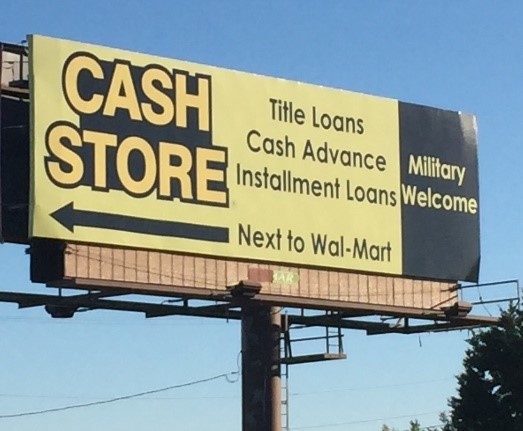 Jennifer Allmon
Executive Director
The Texas Catholic Conference of Bishops support HB 2008. This bill requires that payday and auto-title lenders comply with the federal military lending act. The TCCB supports this bill to prevent predatory loans to active duty military.
The Texas Catholic Bishops first became concerned about the harmful effects of payday and auto-title lending in Texas after our charitable ministries reported that nearly a third of the clients served in our financial assistance ministries had outstanding payday and auto-title loans. Frustrated with the lack of regulation and action, we began a "Payday Lending Roadshow" in 2013 to travel around the state conducting listening sessions with our ministry clients to better understand their experiences with these products. The experiences of these clients lead us to advocate for reform of this industry.
The federal military lending act was signed by under George W. Bush in 2006. This act prohibits lenders from lending to active duty military at rates above 36% APR, yet payday lenders in Texas continue to advertise to military borrowers. During our roadshow around Texas, I have stopped in Military towns such as San Angelo and Fort Hood. I have documented signs outside of military bases, such as the one pictured here near Fort Hood. I took this photo in November 2015 on my way to a presentation to the Killeen City Council where then Mayor Scott Cosper later voted to adopt the unified city ordinance regulating payday lending. After taking the picture, I went into the store, referencing the sign, and asked rate for military. I was given a loan disclosure with an APR of 572%. I asked if this was their military rate, and they confirmed that it was. I then shared this photo with the Killeen City Council and other leaders in the area so that they were aware of the lack of shame that this lender had in openly violating the spirit of the Military Lending Act.
Charitable organizations operating on military bases have started offering no interest loans to ensure that members have access to fair loans, which is an important part of the free market solution to reduce reliance on high interest loans that create a cycle of debt. However, requiring lenders to request documentation of the consumer's coverage under the Military Lending Act is a crucial protection of military borrowers and this provision should be incorporated into state legislation next session.  Addressing these concerns will provide substantial improvements to the market to allow for lender and borrower success.