Texas Catholic Voice January 22
In this issue of the Texas Catholic Voice:
Executive Director Jennifer Carr Allmon discusses 87th Legislative Session updates...
Pro-Life Legislation filed today!
A Message from Jennifer Allmon, Executive Director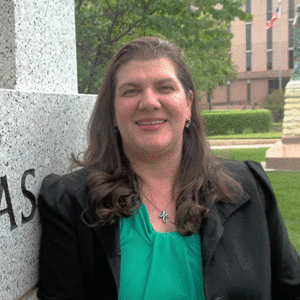 Now that the 87th Session of the Texas Legislature has officially begun we will shift from our monthly Texas Catholic Voice to a weekly version that is primarily focused on our legislative activities.
Like most of our work, advocacy at the Texas Legislature will look markedly different this session, and we are rapidly adjusting our planning on how to help Catholic advocates to remain engaged. Our legislative agenda is posted on our website for advocates, legislators, and staff to know our priorities. We have also started to post the bills we support. We will be updating this list with opposition bills next month after we have the opportunity to let legislators know of our opposition. There have been about 1700 bills filed so far and by March when bill filing ends we anticipate more than 6000 bills will be filed. We are still in the process of analyzing the bills and consulting with the bishops on their positions. For these reasons, we will be adding more and more bills every week so check back each Friday afternoon to stay up to date. Sometimes bill authors made changes to their bills which necessitates a change in our position. When that happens, we will also post a special notification about the change in position. Be sure you are signed up to receive action alerts and the TCV Weekly by clicking here.
Pro-Life Bills Filed on Anniversary of Roe v. Wade
On this tragic anniversary of the Roe v. Wade decision, the Texas Catholic Conference of Bishops (TCCB) has endorsed two major pro-life bills which have bipartisan support in the 87th Texas Legislature.  
The Human Life Protection Act and the Texas Chemical Abortion Safety Protocol bill will improve the protection of life in the State of Texas and we thank Senator Paxton, Senator Lucio, and Representative Capriglione for their work in filing these important bills. We look forward to working with all legislators of good will who want to protect life. 
The Human Life Protection Act (HB 1280 and SB 391) would allow the state to enact immediately new legislation in the event that the Supreme Court of the United States changes precedent and allows states to protect unborn children before viability outside the womb. Termed a "trigger ban," the law would be triggered by the Supreme Court decision and ensure that state laws would align with the new precedent. 
The chemical abortion safety protocol (SB 394) improves safety standards for women who are exposed to these procedures, regardless of changes in regulations on the federal level. If the Food and Drug Administration (FDA) allows abortion-inducing drugs to be available by mail or over-the-counter, bypassing medical oversight and regulation, then, without access to professional medical care, women's lives could be in danger. The bill would provide regulations to ensure that chemical abortion procedures must meet the standards of care as currently established. 
There will be many other bills that will enhance the pro-life protections that Texas offers, but these two are the most critical. That is because the Human Life Protection Act will allow the most efficient and effective method of reducing abortions in Texas as soon as the Supreme Court allows, and the chemical abortion safety protocol will address the safety of expectant mothers and unborn children who are potentially at risk. These vulnerable Texans deserve special attention by our Legislature, and we encourage our representatives and senators to bring these bills to the governor's desk.
Prayer for the Legislature
Please pray for all our public servants and elected officials, including our Governor, Lt. Governor, House Speaker, lawmakers, and their staff, that the Lord may grant them wisdom and prudence to work for the common good of all the people of Texas.
Upcoming Texas Executions
Edward Busby, Jr. - 2/10/21
Please join our bishops in praying for those scheduled for execution, for the victims of violent crimes and for all affected, including their families and communities. As the bishops of Texas wrote in their pastoral letter, "May God give us the grace to witness to the dignity of human life. May the Lord console the suffering, protect our community, and grant conversion to those responsible for the inflicting of death and violence upon others."
We are grateful that the execution of Blaine Milam scheduled for January 21, has been stayed. His case has been remanded to the lower court for a review of intellectual disability claims.
The Texas Catholic Voice is a publication of the Texas Catholic Conference of Bishops. For more information, write news@txcatholic.org or call 512-339-9882.