In this issue of the Texas Catholic Voice:
Executive Director Jennifer Carr Allmon discusses the dangers of payday lending....
Education Department wraps up fall accreditation...
An update on the capital punishment case of Rodney Reed ...
A Message from Jennifer Allmon, Executive Director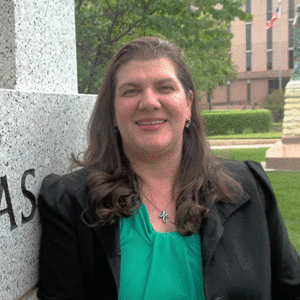 As we enjoy our Thanksgiving leftovers, we are also being bombarded with Black Friday and Cyber Monday advertisements promising the lowest prices for all of the latest products. While shopping for Christmas gifts and snagging these sales can be fun, the ads can also lure families into purchases they cannot afford. Several years ago I conducted listening sessions on behalf of the TCCB all over the state to learn more about payday and auto-title loans.
I found the majority of the loans were taken out by families trying to meet their basic needs and regular bills, often after an unexpected expense such as a car repair or illness. There were also several stories from clients of our ministries who took out the loans to buy Christmas gifts and then were saddled with months of high fees and payments that far exceeded the cost of the loan.
Unfortunately, an opinion issued by the Office of Texas Attorney General Ken Paxton on Nov. 1 opens a loophole that could allow payday and auto title loan businesses to offer uncapped loan products outside of existing state licensing regulations. The opinion came in response to an official request from Rep. Jim Murphy, chair of the Texas House Committee on Pensions, Investments, and Financial Services.
We are deeply concerned by this opinion. It appears to counter a 2011 law passed by the Texas Legislature, which requires licensing of payday and auto title loan businesses and establishes basic oversight and transparency requirements for these high-cost loans. The Texas bishops have worked on this issue for several years, assisting in the passage of moderate reforms and local city ordinances. This opinion could render those efforts ineffective as lenders create new products to fall outside of these regulations. This article in Public Justice Review outlines the history of our work. We remain hopeful we can address this through additional reform legislation next session.
As always, you can follow us on on Twitter and Facebook for the latest updates. God bless!
Education Department Update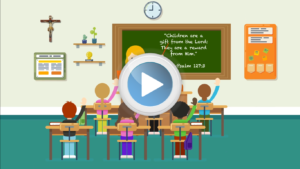 The TCCB Education Department has concluded its fall accreditation visits to 13 Catholic schools across the state.  The TCCB Accreditation Commission will meet in early December to acknowledge all the wonderful things happening in these schools as well as to ensure continuous school improvement.  We are tremendously grateful to the school communities for their hospitality and appreciate all their hard work and preparation.
If you would like to learn more about the accreditation process, watch our video!
Prayer for the Legislature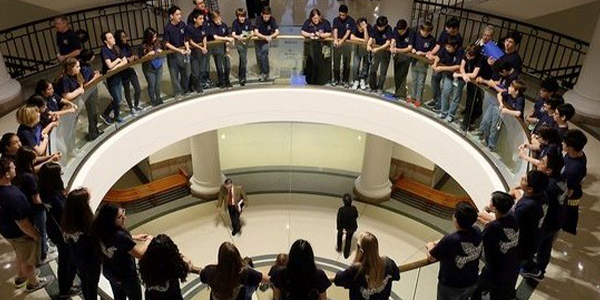 During the interim session, please pray for all our public servants and elected officials, including our Governor, Lt. Governor, House Speaker, lawmakers, and their staff, that the Lord may grant them rest and refreshment from their work, bless their return home to their districts to be with their families and constituents, and give them grace and guidance in the interim.
Upcoming Texas Executions
Please join our bishops in praying for those scheduled for execution, for the victims of violent crimes and for all affected, including their families and communities. As the bishops of Texas wrote in their pastoral letter, "May God give us the grace to witness to the dignity of human life. May the Lord console the suffering, protect our community, and grant conversion to those responsible for the inflicting of death and violence upon others."
The Pope's December Intention
The Future of the Very Young
That every country take the measures necessary to prioritize the future of the very young, especially those who are suffering.
The Texas Catholic Voice is a publication of the Texas Catholic Conference of Bishops. For more information, write news@txcatholic.org or call 512-339-9882.