Texas Catholic Voice April 10, 2023
In this issue of the Texas Catholic Voice:
Parental choice in education moving forward ...
Support bills in hearing on parental choice this week ...
El Paso has a new bishop ...
And more!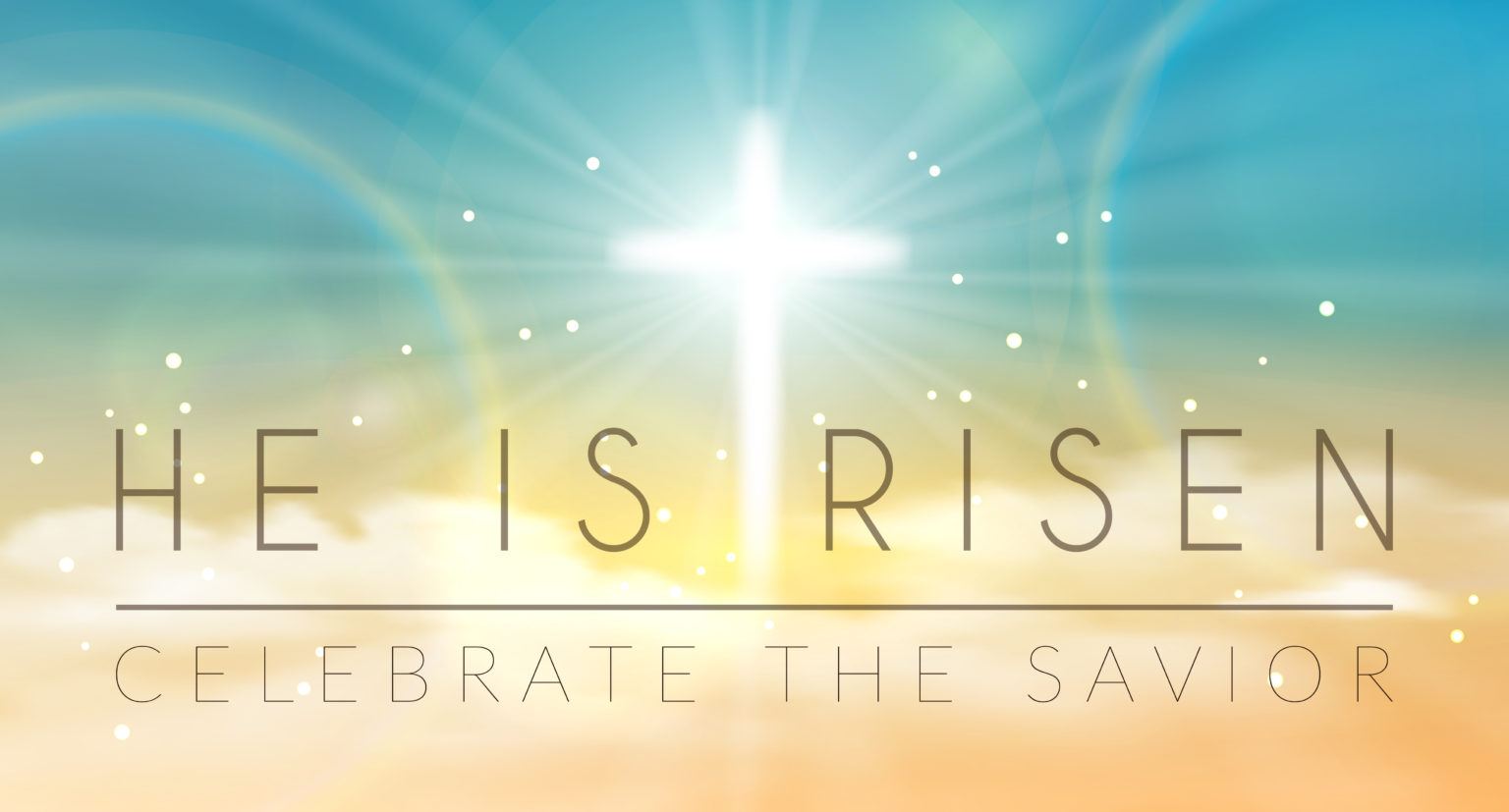 A Message from Jennifer Allmon, Executive Director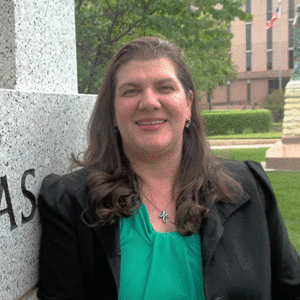 Happy Easter! There are 48 more days until Pentecost Sunday and the following day is Sine Die in the Texas Legislature. We pray the Holy Spirit guides our lawmakers to pass legislation for the common good. 
Tomorrow the House Committee on Public Education will hear several parental choice bills. We will be testifying on HB 4340 by Rep. James Frank and HB 619 by Rep. Matt Shaheen. HB 4340 will have a committee substitute that includes a path for all families to have the opportunity to apply for an education savings account. This new approach will still prioritize the economically disadvantaged, however students enrolled in both public and private school may qualify. The bill most likely to move forward will be HB 4340 by Rep. James Frank.   
While it's disappointing the Herrero amendment, which prohibits funding for school vouchers or any similar type of program, passed in the House last Thursday by a vote of 86-52, we are very encouraged Rep. Brad Buckley, the chair of the Committee on Public Education, attempted to table the amendment because he believes the issue should be decided through the legislative process.
Although the motion to table failed and the amendment passed, it will be stripped by the conference committee and parental choice in education is still advancing. We encourage everyone who is a constituent of the Public Education committee members to call your legislator and ask him or her to vote for HB 4340 and HB 619.  
Parental Choice: Senate Passes SB 8
Also on Thursday, the Senate passed SB 8, their priority school choice legislation which we support. There were several amendments on the floor which we helped to broker to improve the bill. Many of them were technical changes, or changes to the parental rights section for public schools.
Senator Drew Springer negotiated a compromise with Senator Brandon Creighton that improves the prioritization for eligibility in the program. Under the amendment, 10% of the children in the program will be reserved for children currently in private schools whose families make 200% of the poverty level or below.
In addition to this, they adopted an amendment that prohibits legislators' children and grandchildren from participation in the program. 
Bills in Committee April 10-14
Please contact your legislators to indicate your position on these bills. Click on the link below for Who Represents Me to obtain their contact information.
House Higher Education Committee, Monday, 10 A.M.
HB 906 by Rep. Mood requires an institution of higher education to provide each entering student information about available mental health and suicide prevention offered by the institution or by any associated organizations or programs and early warning signs and appropriate intervention for a person who may be considering suicide. The TCCB supports this bill to increase awareness and prevention of suicide among young people.  
House Select on Youth Health & Safety Committee, Monday, 2:30 P.M., OR ADJ.
HB 3570 by Rep. Schatzline requires a commercial entity that publishes or distributes material on a website (including social media), more than a third of which is sexual material harmful to minors, shall use age verification methods to verify an individual attempting to access such material is over 18. The TCCB supports this bill to protect children from viewing sexual material that is harmful to children.
House Corrections Committee, Monday, 3 P.M.
HB 156 by Rep. Moody allows the board of pardons and paroles to hear clemency matters by videoconference. Furthermore, in capital cases, the attorney or other person representing the inmate and any person representing the family of the victim may appear in person or be present on the telephone call or video conference call. An in-person hearing must be held at the correctional facility where the inmate is confined. The board is allowed to deliberate privately after holding a hearing, but the presiding officer must announce publicly each member's decision regarding whether or not to grant clemency. The TCCB supports this bill to improve the clemency process in capital cases.
HB 823 by Rep. Allen authorizes TDCJ inmates to be eligible for certain occupational licenses, including information security and business continuity planning, electricians, and barbering and cosmetology. Furthermore, it allows inmates to perform air conditioning, refrigeration-related work, and electrical work if the work is performed part of a re-entry program or under supervision acceptable to the department. The TCCB supports this bill to promote the rehabilitation and re-entry of incarcerated persons.
House Human Services Committee, Tuesday, 8 A.M.
HB 1219 by Rep. Reynolds requires an owner or operator of a group home to obtain the criminal history record information maintained by DPS on each individual who is an applicant for employment with or an employee of the group home. An owner or operator may not hire or continue to employ an individual for certain serious convictions (e.g., kidnapping, trafficking, sexual offenses, assault). Failure to comply would be a Class A misdemeanor. The TCCB supports this bill to protect residents of group homes and prevent human trafficking.
House Public Education Committee, Tuesday, 8 A.M.
HB 619 by Rep. Shaheen creates a school choice corporate tax credit that would enable insurance companies to contribute to a non-profit scholarship for low-income students to attend accredited private schools or for public school students to participate in after school care programs. The TCCB supports this bill to increase parental choice in education.
HB 3781 by Rep. Jacey Jetton establishes an educations savings account program of $7,250 for students with disabilities. It also establishes a grant program to reimburse school districts for the cost of required contributions to the Teacher Retirement System for the employment of a retiree to teach special education and it requires TEA to provide grants to districts to increase the number of qualified special education staff. The TCCB supports this bill to increase access to parental choice in education for students with disabilities and to increase the number of special education teachers and staff in public schools.
HB 4340 by Rep. Frank establishes an education savings account program to enable parents to pay for tuition and fees, uniforms, instructional materials, and other approved expenses outside the public school system. The bill prioritizes students with disabilities, as well as families of low and moderate income. The TCCB supports this bill to increase access to educational options for the poor and vulnerable.
House Criminal Jurisprudence Committee. Tuesday, 10:30 A.M. or ADJ.
HB 327 by Rep. Thompson adds to the affirmative defense of prosecution for a person acting under duress a definition of "compulsion" that means only if force or threat of force would render a "reasonable" person "in the situation" of "the defendant" incapable of resisting that pressure. The TCCB supports this bill to promote restorative justice.
House Pensions/Investments/Financial Services Committee, Wednesday, 8 A.M.
HB 1384 by Rep. Ordaz limits the total charges to 30% for extensions of consumer credit facilitated by credit access businesses and entered into by consumers in disaster areas. TCCB supports this bill to promote fair lending practices and protect victims during natural disasters.
Senate Health and Human Services Committee, Wednesday, 8:30 A.M.
SB 161 by Sen. Perry requires a licensing entity that receives a complaint concerning a health care practitioner who holds a license issued by a different licensing entity to promptly forward a copy of the complaint to that licensing entity. A licensing entity would be prohibited from taking disciplinary action based on a complaint against a health care practitioner who holds a license issued by a different licensing entity unless that licensing entity refers the complaint back to the initial agency that received the complaint for investigation and resolution. The TCCB supports this bill to integrate disciplinary complaints across governmental entities.
House Juvenile Justice and Family Issues Committee, Wednesday, 10:30 A.M. or ADJ.
HB 532 by Rep. Patterson requires a man to pay retroactive child support upon establishing paternity or in any suit to establish child support of a man whose paternity has been established. Retroactive child support includes an equitable portion of all prenatal and postnatal health care expenses of the mother and child. The court or support enforcement agency may only order genetic testing if the mother requests it and she is not pregnant with multiple children. The TCCB supports this bill as it recognizes and promotes the responsibility of fathers to equally share the financial costs of a child before and after birth.
HB 506 by Rep. Wu prohibits the use of a mechanical or physical restraint on a child during judicial processing and any restraint must be removed before the child's appearance in court unless the court finds that it is necessary, there is history of disruptive behavior, a substantial risk of flight, and it is the least restrictive restraint. The TCCB supports this bill to promote procedural fairness for youth in juvenile courts.
HB 1734 by Rep. Leach requires fathers to pay retroactive child support for the child beginning on the earliest possible date of the child's conception, as determined by a physician. The TCCB supports this bill to assist women with the financial obligations of pregnancy.
Daily House Calendar
Monday – 2nd Reading
HB 15 by Rep. Thompson establishes the Mental Health and Brain Research Institute of Texas to create and expedite innovation in mental health and brain research. The TCCB supports this bill to improve the health of Texas residents, and enhance the potential for a medical or scientific breakthrough in mental health and brain-related sciences and biomedical research.
Tuesday – 2nd Reading
HB 1024 by Rep. Thompson increases the amount of property (residential dwelling) that may be offered or awarded at a charitable raffle from $250,000 to $1,000,000. The TCCB supports this bill.
HB 205 by Rep. Moody allows a court to grant a convicted person relief on an application for writ of habeas corpus if the court finds that had newly discovered scientific evidence been available at the time of the trial, the person would have received a different punishment. The TCCB supports this bill to limit the use of the death penalty.
Senate Intent Calendar
SB 8 by Sen. Creighton improves parental rights in public schools and creates an education savings account program which will allow current public school students to have $8,000 to use toward private school tuition, tutoring, and educational expenses. The TCCB supports this bill and urges legislators to improve it by prioritizing those with the greatest academic and financial needs.  
SB 133 by Sen. West This bill prohibits an officer performing law enforcement duties or school security personnel from restraining or using a chemical irritant spray on a student 10 years of age or younger unless the student poses a serious risk of harm to the student or another person. The TCCB supports this bill to ensure children are not needlessly restrained in schools.  
SB 294 by Sen. Johnson requires the commissioner of state health services to establish an advisory council to examine and review the administration on the campus of a school district, open-enrollment charter school, a private school, or an institution of higher education medications for respiratory distress (e.g., albuterol, levalbuterol). The TCCB supports this bill to promote access to respiratory medications in schools. 
SB 694 by Sen. Hughes ensures a religious organization or its security personnel is immune from civil liability for any act or omission resulting in death, damage, or injury if the security personnel was acting in the course of employment or volunteer duties or functions to provide security services to the organization, including an intentional act involving possession or use of a firearm. The TCCB supports this bill to better enable religious organizations to protect themselves from security threats. 
SB 1849 by Sen. Kolkhorst creates an interagency database that combines the do-not-hire databases from each state agency so that schools and service providers can access one database. The TCCB supports this bill to improve access to child protection resources. 
We welcome Bishop Anthony C. Celino, J.C.L., a priest ordained for the Diocese of El Paso almost 26 years ago, as auxiliary bishop for the Diocese of El Paso, the third Filipino to be elevated a U.S. bishop.
The Celino family are mestizos, a mixture of Filipinos and Spaniards, who are farmers. Bishop Celino's father died when he was four years old, leaving his mother to raise their seven children on her own. A college-educated schoolteacher born into the Methodist faith and an adult convert, would play a vital role in Bishop Celino's Catholic faith journey, education, and vocation.
Read More

The Texas bishops ask for clemency for everyone on death row and pray for the abolition of the death penalty.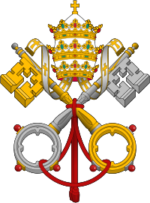 Pope Francis' prayer intention for April
For a culture of peace and non-violence
We pray for the spread of peace and non-violence, by decreasing the use of weapons by States and citizens.
Prayer for the Legislature
Please pray for all our public servants and elected officials, including our Governor, Lt. Governor, House Speaker, lawmakers, and their staff, that the Lord may grant them wisdom and prudence to work for the common good of all the people of Texas.
The Texas Catholic Voice is a publication of the Texas Catholic Conference of Bishops. For more information, write news@txcatholic.org or call 512-339-9882.