Texas Catholic Voice April 24, 2023
In this issue of the Texas Catholic Voice:
Divine Mercy ...
Common sense ...
And other unexpected activities this past week!
A Message from Jennifer Allmon, Executive Director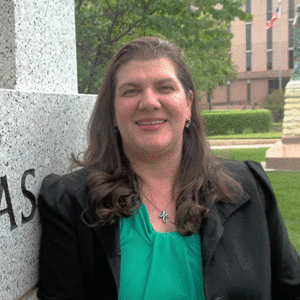 Last Sunday was the feast of Divine Mercy and we are grateful this week a judge has shown mercy to Ivan Cantu by withdrawing his April 26 execution date, due to the case being riddled with serious uncertainties including false testimony, withholding of evidence, and potential framing of Mr. Cantu.  As of today, there are no executions scheduled in Texas, thanks be to God. 
In other promising news for criminal justice reform, Rep. Jeff Leach's HB 1736, which amends the law of parties by stipulating an individual can only be found criminally responsible for the conduct of another in a capital murder case if the conspirator was a major participant and acted with reckless indifference to human life. It also requires the Board of Pardons and Paroles to review current convictions under the law of parties and make recommendations for clemency if the convictions do not meet the new standards. In addition, the House passed HB 16 by Rep. Joe Moody to overhaul the state response to juvenile offenders by providing alternatives to incarceration, including community-based services, with the goal of keeping families together and greatly improving the likelihood of rehabilitation of youthful offenders. We are grateful for the bipartisan work in this area. 
Victory for common sense
In a victory for parents' rights and common sense, Rep. Jared Patterson passed HB 900, the READER Act, which has been the subject of drastic misinformation. Opponents claim the bill is a "book ban" that discriminates against LGBTQ people and minorities. In fact, the bill prohibits public school libraries from purchasing or stocking books with sexually explicit material. It requires libraries to consider the explicitness or graphic nature of a description or depiction of sexual conduct contained in the material; whether the material consists predominantly of or contains multiple repetitions of depictions of sexual organs or activities; and whether a reasonable person would find that the material intentionally panders to, titillates, or shocks the reader. It is clearly limited to prohibiting obscene materials considered pornographic. Parents must provide written consent for their children to check out "sexually relevant" material and the bill prohibits the removal of material based solely on the ideas or characters contained in the material or personal background of the author. 
Rep. Shawn Thierry (D-Houston) delivered a powerful speech on the House floor in support of the bill. She said she was shocked when she reviewed the actual content of some of the books on the shelves of a public-school library in her district and provided examples of the terribly graphic and explicit content. If you are interested in watching her short speech, fast forward to the 2:00 minute mark in this video. 
Her speech persuaded the following Democrats to join her, against the rest of their caucus, and supporting final passage of the bill: Rep. Alma Allen of Houston (3rd reading), Rep. Nicole Collier of Fort Worth, Rep. Harold Dutton of Houston, Rep. Tracy King of Uvalde, Rep. Oscar Longoria of Mission, Rep. Eddie Morales of Eagle Pass, Rep. Sergio Munoz of Mission, Rep. Claudia Ordaz of El Paso, Rep. Richard Raymond of Laredo, Rep. Ramon Romero of Fort Worth, and Rep. Carl Sherman of Lancaster. We thank all the members who supported the bill for standing with parents and their children, especially those who were criticized for challenging the false narrative about this legislation. 
Medicaid support for moms
On Friday, Rep. Toni Rose's HB 12 which extends coverage for postpartum women receiving Medicaid to 12 months was passed out of the House with overwhelming support, the final vote being 132-8. Now it's on to the Senate. We are grateful to Speaker Phelan, Rep. Rose and all those who voted in support of moms and babies. 
Gun safety
On Tuesday, there was a marathon hearing in the House Select Committee on Community Safety. We supported four bills to prevent future tragedies and raise awareness of gun safety and violence prevention. HB 2744 by Rep. Tracy King raises the age to purchase an assault style semi-automatic rifle from 18 to 21.  HB 236 by Rep. Goodwin requires gun owners conducting a private transfer of firearms to request criminal background checks before transferring a firearm to a non-relative. HB 298 by Rep. Goodwin mandates a required waiting period of three days for firearms sales.  
HB3534 by Rep. Morales Shaw requires DPS to post on its website a printable brochure developed in cooperation with HHSC that includes information on firearm violence and suicide prevention and requires a licensed firearms dealer to provide a copy of the brochure to a person to whom a firearm is being sold or transferred unless the transferee has a license to carry a handgun. These are common sense measures to address the scourge of gun violence in our state. We pray the committee will vote them favorably out so they may be debated on the floor of the House. 
House Deadline!
Please call Calendars Committee Members and ask them to place the following bills on the House Calendar. If a bill does not make it on the House calendar by May 8, it is dead.  
High Priority Bills in House Calendars 
HB 270 Thompson, Senfronia(D) This bill strengthens the procedures around a postconviction motion for forensic DNA testing. It adds to the definition of "exculpatory results" DNA test results showing unidentified DNA and another individual's DNA profile in a DNA database. The TCCB supports this bill as a measure to ensure innocent persons have access to justice.   
HB 1739 Leach, Jeff(R) Relating to the rights of victims, guardians of victims, and close relatives of deceased victims in the criminal justice system. This bill provides victims of sexual assault with more rights for information about evidence, prosecutors decision processes, plea bargains. The TCCB supports this bill to provide victim survivors with more information on prosecutions of their perpetrators.  
HB 1747 Leach, Jeff(R) This bill streamlines the licensing review process while allowing licensing boards to consider specific serious violent and sexual offenses regardless of elapsed time without reoffending. It also requires a preponderance of the evidence standard to deny a license. The TCCB supports this bill to support successful reentry to the workforce for a person with a criminal record.   
HB 2337 Oliverson, Tom(R) This bill broadens the definition of behavioral health services provided for under Medicaid to include intensive outpatient services and partial hospitalization services. The TCCB supports this bill to expand access to mental health care for Medicaid recipients.
HB 3158 Leach, Jeff(R) This bill allows a licensing authority to accept an application from an inmate imprisoned in the TX Dept of Criminal Justice. The TCCB supports this bill to assist offenders with re-entry and rehabilitation.  
HB 3199 Noble, Candy(R) This bill allows child serving organizations to use the pre-employment affidavit that is used for applicants for jobs in public and private schools which requires applicants to discuss whether they ever been charged with, adjudicated for, or convicted of having an inappropriate relationship with a minor. The TCCB supports expanding access to this effective tool in deterring child predators from employment in child-serving organizations.  
Bills in Committee April 24-25
Please contact your legislators to indicate your position on these bills. Click on the link below for Who Represents Me to obtain their contact information.
House Public Health Committee, Monday, 8 A.M.  
HB 2072 by Rep. Jetton broadens eligibility for grants to reduce recidivism, arrest, and incarceration of individuals with mental illness by replacing "county-based community collaborative" with "qualified entity," meaning a community-based collaborative or a nonprofit organization. The TCCB supports this bill to improve reentry and rehabilitation for ex-offenders. 
House Corrections Committee, Monday, 11 A.M. 
HB 812 by Rep. Meza prohibits the TDCJ from confining an inmate in administrative segregation for more than three consecutive days based on misconduct by the inmate. For conduct that resulted in serious bodily injury to another person, TDCJ may confine someone for up to 10 days. The TCCB supports this bill to reduce solitary confinement for the incarcerated.  
HB 1064 by Rep. Sherman adds to criteria for which the department may grant good conduct time to an inmate. These additional criteria include demonstrating good behavior by complying with all applicable department rules and diligently participating in a program such as industrial or work programs. The TCCB supports this bill to promote rehabilitation.  
HB 1618 by Rep. Moody adds to criteria for which the department may grant good conduct time to an inmate. These additional criteria include demonstrating good behavior by complying with all applicable department rules and diligently participating in a program such as industrial or work programs. The TCCB supports this bill to promote rehabilitation.  
HB 4020 by Rep. Donna Howard requires the Health and Human Services Commission to coordinate with the Texas Department of Criminal Justice to assist eligible inmates with applying for public benefits upon release. The TCCB supports this bill to assist the formerly incarcerated with successful reentry into their communities. 

House Select on Youth Health & Safety, Monday 1:30 P.M.  
HB 2962 by Rep. Thimesch creates the criminal offense of trespass if a person enters or remains on a school or day care campus, poses a substantial risk of harm or behaves in an inappropriate manner and received a request to leave from an administrator. The TCCB supports this bill to improve safety of schools and day care centers. 
House International Relations/Economic Development Committee, Tuesday, 8:00 A.M.  
HB 1834 by Rep. Senfronia Thompson requires reimbursement of childcare providers using Texas Rising Star program at the maximum rate of reimbursement regardless of the published rate. The TCCB supports this bill to end penalties to providers using Texas Rising Star in low-income areas. 
House Human Services Committee, Tuesday, 8 A.M.  
SB 24 by Sen. Kolkhorst transfers prevention and early intervention services from DFPS to HHSC and expands the Alternative to Abortion program to assist families choosing life or needing support services. The TCCB supports this bill which creates a continuum of care for families to promote safety and stability. 
SB 1849 by Sen. Kolkhorst creates an interagency database that combines the do-not-hire databases from each state agency so schools and service providers can access one database. The TCCB supports this bill to improve access to child protection resources. 
House Public Education Committee, Tuesday, 8 A.M.  
SB 798 by Sen. Middleton states that certificates as a school counselor may not require a candidate to have experience as a classroom teacher. The TCCB supports this bill to improve student access to counseling and mental health resources.  
House Homeland Security and Public Safety Committee, Tuesday, 2 P.M.  
HB 2413 by Rep. Canales reforms the Omnibase program. It allows a person to renew a driver's license for up to 10 years, limits the length of time a driver's license may be denied, and requires the department to develop an Indigency Program for those unable to pay court fees. The TCCB supports this bill to improve access to driver's licenses for the poor and promote restorative justice.  
HB 3175 by Rep. Bucy allows as proof of lawful presence in the US, for the issuance of a driver's license, immigration documentation including any pending applications; an employment authorization document; a valid immigrant visa presented within one year of endorsement and an unexpired passport; and the applicant's unexpired passport with both a current border crossing card and an I-94 number. The TCCB supports this bill to increase access to driver's licenses for greater public safety. 
House State Affairs Committee, Wednesday, 8 A.M.     
HB 2698 by Rep. Guillen requires each state agency prominently post on the agency's website phone numbers and links for the 988 Suicide & Crisis Lifeline and the Veterans Crisis Line. The TCCB supports this effort to improve access to suicide prevention resources. 
Senate Health and Human Services Committee, Wednesday, 8 A.M.     
HB 793 by Rep. Noble allows a parent who is required to complete a service plan filed by DFPS to obtain services from a qualified or licensed provider selected by the parent. The services obtained must be designed to achieve the stated goals of the service plan and use an evidence-based program or promising program or practice and may be provided through an electronic communication platform. DFPS must reimburse a service provider in an amount equal to the average cost for the specific service from department contractors providing the service in the region where the parent provides. The TCCB supports this bill to allow parental choice in program services.  
SB 1871 by Sen. Hughes creates the Texas Empowerment Account Pilot Program to assist low-income families in gaining permanent self-sufficiency and eliminating the need for financial assistance, SNAP, and other public benefits. The comptroller will administer the program providing up to 1,000 families with funding for eligible expenses through individual empowerment accounts. The TCCB supports this bill to support anti-poverty public assistance which incentivizes self-sufficiency.  
Senate Transportation Committee, Wednesday, 8 A.M. 
HB 842 by Rep. Patterson prohibits the extension of the period of a driver's license suspension for certain driving while license invalid convictions. The department would be prohibited from extending the period if the offense was committed before September 1, 2019 and the person was convicted of the offense after August 31, 2023. The TCCB supports this bill to assist those whose licenses have been suspended and have paid their debt to society. 
Daily House Calendar – Monday 
HB 13 by Rep. Ken King requires school district employees to complete training on mental health first aid training, makes updates to the school guardian program, and requires and provides grants for active shooter plans. The TCCB supports this bill to improve school safety. 
HJR 170 by Rep. Ken King proposes a constitutional amendment to create the State School Safety Fund in the state treasury outside the general revenue fund to be used exclusively to support projects to enhance the safety of schools. The TCCB supports this bill to increase safety in Texas schools. 
HB 637 by Rep. Bailes requires a permanency care assistance agreement to provide for permanency care assistance payments until the last day of the month of the child's 18th birthday. However, permanency care payments may be continued after the child turns 18 provided that they are regularly attending high school or are enrolled in a program leading toward a high school diploma or high school equivalency certificate. The TCCB supports this bill to support children aging out of foster care. 
Daily House Calendar – Tuesday 
HB 18 by Rep. Slawson prohibits a digital service provider that targets or appeals to minors from collecting their personal identifying information (PII) without parental consent and requires the provision of parental tools to monitor a child's activity. The TCCB supports this bill which attempts to protect children from harm online.  
HB 1708 by Rep Canales requires temperatures remain between 65 and 85 degrees Farenheit in TDCJ facilities. TCCB supports this bill to provide humane conditions for the incarcerated. 
HB 98 by Rep. Moody allows a school to contract with a local mental health authority to provide mental health services to students and allows the school district to enroll as a provider under the medical assistance program for the provision of mental health services to students who are Medicaid recipients. The TCCB supports this bill to increase access to mental health services for students. 
HB 964 by Rep. Jetton includes improper relationship between educator and student in the "reportable conviction or adjudication" definition for sex offender registration requirements. The TCCB supports this bill as a child protection measure. 
HB 2891 by Rep. Talarico allows glucagon medication to be prescribed in the name of a school district or private school and allows a public or private school to adopt and implement a policy regarding the administration of glucagon medication for the treatment of extremely low blood sugar. The TCCB supports this bill to provide appropriate treatment for a child with extremely low blood sugar at school. 
Daily House Calendar – Wednesday 
HB 906 by Rep. Moody requires an institution of higher education to provide each entering student information about available mental health and suicide prevention offered by the institution or by any associated organizations or programs and early warning signs that are often present in and appropriate intervention for a person who may be considering suicide. The TCCB supports this bill to increase awareness and prevention of suicide among young people. 
HB 250 by Rep. Mary Gonzalez allows for certain crime victims (e.g., victims of stalking, family violence, or stalking, dependents, a family member or household member of any victim) to receive certain crime victim assistance, including temporary and emergency lodging, expenses for transportation and meals, relocation expenses, and housing rental payments. The TCCB supports this bill to protect and restore victims of crime. 
HB 2066 by Rep. Cook requires crisis training and states that foster children and those in residential treatment centers and emergency shelters shall be referred to community resource coordination groups, or community juvenile service providers with the goal of limiting law enforcement involvement. The TCCB supports this bill to promote restoration of foster care youth. 
HB 2983 by Rep. Oliverson creates a pilot project to provide medical nutrition assistance to certain Medicaid recipients. The TCCB supports this bill to allow physicians to write prescriptions for healthy foods for patients with diet-related health conditions to improve health outcomes. 
HB 1905 by Rep. Talarico requires public school districts to make school safety training available at no cost to childcare facilities and other organizations providing out-of-school care. The TCCB supports this bill to increase access to school safety training.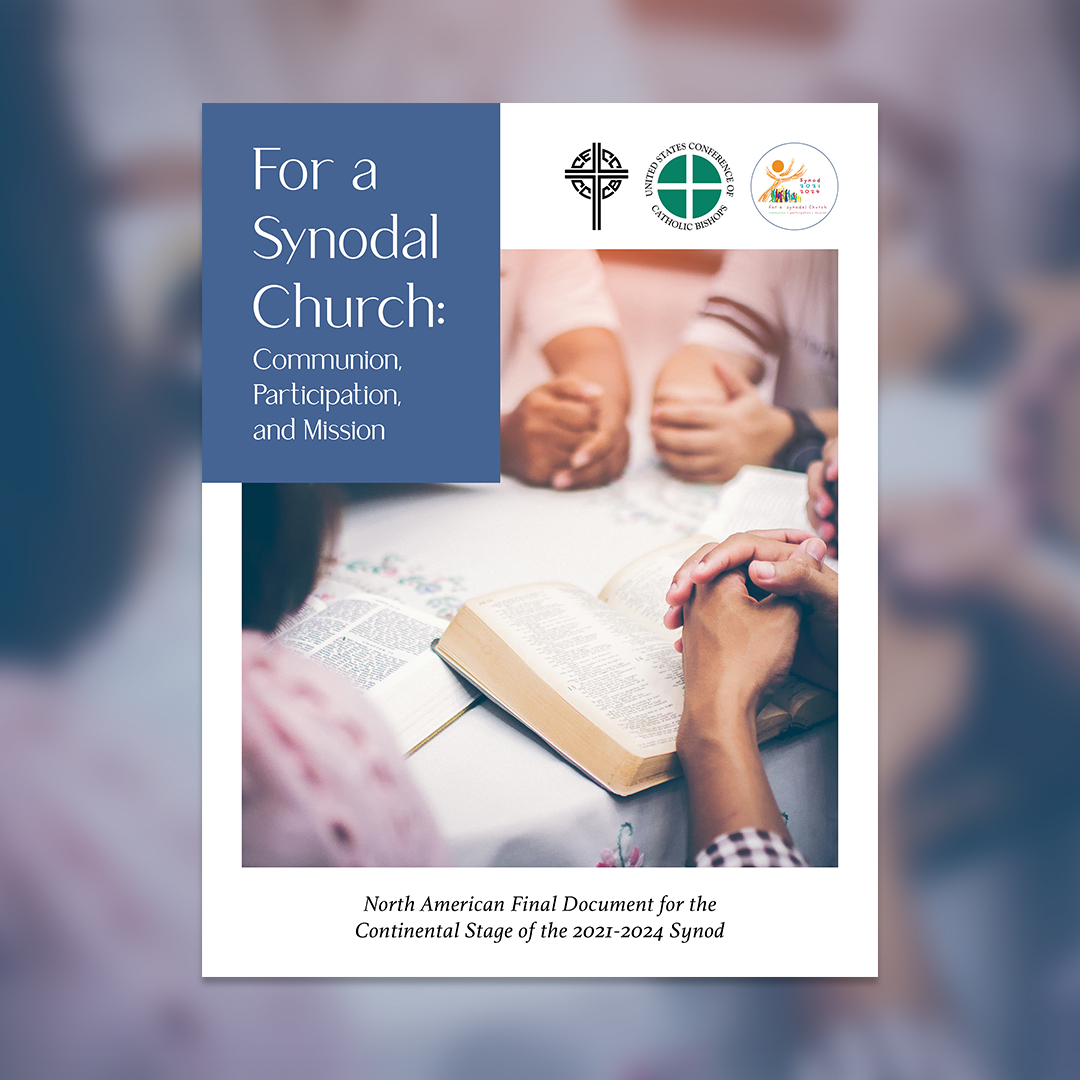 The Texas bishops ask for clemency for all on death row in our country and pray for the abolition of the death penalty.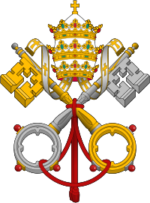 Pope Francis' prayer intention for April
For a culture of peace and non-violence
We pray for the spread of peace and non-violence, by decreasing the use of weapons by States and citizens.
Prayer for the Legislature
Please pray for all our public servants and elected officials, including our Governor, Lt. Governor, House Speaker, lawmakers, and their staff, that the Lord may grant them wisdom and prudence to work for the common good of all the people of Texas.
The Texas Catholic Voice is a publication of the Texas Catholic Conference of Bishops. For more information, write news@txcatholic.org or call 512-339-9882.