Texas Catholic Voice February 5
In this issue of the Texas Catholic Voice:
Executive Director Jennifer Carr Allmon discusses advocacy during the pandemic...
Education Department announces Teachers of the Year....
A Message from Jennifer Allmon, Executive Director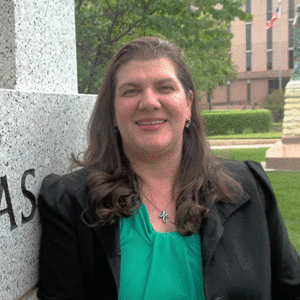 So far, this legislative session feels more like the interim but with bills to review and analyze. House committee assignments just came out yesterday. While the House has been at a standstill for most of this session, the release of the committee assignments will increase the pace and we will see more bills filed with hearings to follow.
Several advocates have asked us how to engage and whether we will be having our Catholic Advocacy Day. We are sad to announce there is not going to be a Catholic Advocacy Day this year. Due to COVID, the Capitol is not allowing any major events for outside groups. In addition, thousands of Catholics traveling together on buses to Austin is not exactly socially distant behavior!
However, we still need Catholic grassroots voices in Austin. Rather than focusing our efforts on a single day event, we are urging all diocesan, parish, and school leaders to encourage your ministries, groups, and friends to sign up for the Texas Catholic Voice. Signing up for the weekly newsletter means advocates will also get our urgent action alerts as bills start to gain traction. Through these alerts, we call on Catholics and others of good will to join us in making phone calls or sending emails in support or opposition to pending legislation. I know we often ask for sign-ups in our materials, but in the absence of an in-person advocacy event, its more important than ever that the lay faithful engage with these calls and emails to legislators.
Legislative Highlight: Medicaid Expansion
Texas, unfortunately, has the highest rate of uninsured in the nation. That translates not only to poor outcomes for the health of Texans but also for the health of our economy. Numerous bills have been filed this session addressing the expansion of Medicaid. Among those we are supporting are bills that aim to help children, postpartum women, and expand eligibility to anyone who is qualified for federal matching funds under the Affordable Care Act.
HB 290 and SB 39 provide for continuous eligibility for Medicaid from six months to one year for children under 19. Currently six month reviews are conducted; these are often unreliable determinants of a child's continued eligibility and result in termination. 41% of these children are re-enrolled in Medicaid within six months. Gaps in coverage contribute to Texas' high uninsured rate, result in negative health outcomes, financially burden poor families, and increase the overall cost of healthcare.
HB 98 and HB 133 extend eligibility for medical assistance to postpartum women from 60 days to 12 months following delivery or involuntary miscarriage. Extending coverage is particularly critical to monitor and treat postpartum depression.
HB 171 | SB 118 | HB 389 | HB 509 | HB 590 | SB 524 | HB 398 | SB 38 | SB 119 expand Medicaid eligibility to anyone who is qualified for federal matching funds under the Affordable Care Act. The TCCB supports these bills to increase healthcare access for low-wage workers.
Healthcare is an essential component of protecting the sanctity of life and promoting human dignity. The bishops are supportive of a variety of legislative solutions to ensure equitable access to healthcare for all Texans especially those who are most vulnerable.
TCCB Teachers of the Year
In 2018, the Texas Catholic Conference of Bishops established the Teacher of the Year award to recognize and celebrate Catholic school teachers across the state who have shown remarkable dedication to the spiritual and intellectual formation of their students. This year, the  award has particularly significant meaning in light of the heroic sacrifices educators have made on the frontline of the pandemic. As part of our celebration of Catholic Schools Week, we are thrilled to announce that the 2021 Elementary Teacher of the Year is Donna Kunz from St. Rose of Lima Catholic School in the Diocese of Victoria and the 2021 High School Teacher of the Year is Diana Torres Rivera, PhD, from Bishop Dunne Catholic School in the Diocese of Dallas.
Read more about the honorees here.
Upcoming Texas Executions
Please join our bishops in praying for those scheduled for execution, for the victims of violent crimes and for all affected, including their families and communities. As the bishops of Texas wrote in their pastoral letter, "May God give us the grace to witness to the dignity of human life. May the Lord console the suffering, protect our community, and grant conversion to those responsible for the inflicting of death and violence upon others."
We are grateful that the execution of Edward Busby, Jr. scheduled for Feb. 10, was stayed on Wednesday. His case has been remanded to the lower court for a review of intellectual disability claims.
Prayer for the Legislature
Please pray for all our public servants and elected officials, including our Governor, Lt. Governor, House Speaker, lawmakers, and their staff, that the Lord may grant them wisdom and prudence to work for the common good of all the people of Texas.
The Texas Catholic Voice is a publication of the Texas Catholic Conference of Bishops. For more information, write news@txcatholic.org or call 512-339-9882.