Texas Catholic Voice: May 17
In this issue of the Texas Catholic Voice:
Last week for committee action - Legislature concludes May 31
Execution scheduled for May 19
Laudato Si' Week resources
And more!
A Message from Jennifer Allmon, Executive Director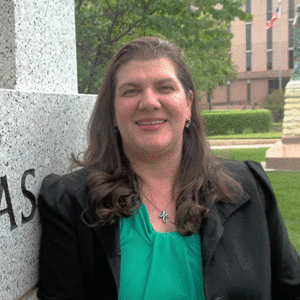 This is the final week of the Legislature in which committees can take action on bills, and next week is the final week for bills to pass for Governor Abbott's signature. The Texas Legislature closes "sine die" May 31.
It's that time of the session when the Senate must review bills from the House and vice versa. So without further ado, here's the Senate bills needing support from your Representative:
SB 394, which ensures safeguards for women seeking chemical abortions, needs support. Please call your Representative to support SB 394 being set on the calendar as soon as possible. You can find more information on our position on SB 394 here.
The House Public Education Committee needs to approve SB 1082, which allows parents to review all teaching materials, instructional materials, and other teaching aids used in the classroom for human sexuality instruction just as they are entitled to review the curriculum materials of every other subject taught to their children.
The House Public Health Committee needs to take action to approve SB 442, which requires local school health advisory council (SHAC) meetings to be open to the public and allow for public comment. It also requires the complete human sexuality curriculum be posted on the district website.
SB 1083 requires schools to obtain written consent from parents for their children to participate in human sexuality instruction rather than requiring parents to opt-out. This bill has been approved by the Senate and recommended to the House Local and Consent Calendar Committee.
Please contact your Senator and ask for support of these bills:
HB 115/HB 249, by Representatives Craddick and Rodriguez, is a practical solution to enable churches and other faith-based organizations to address homelessness. It removes the requirement that the property be located "on or consists of a single campus" to be exempt from property taxes and to be used in providing housing and related services for the homeless.
A bill giving young offenders a second chance, HB 686, has a Senate committee hearing this week and could use your support.
We are grateful the Family Educational Relief Act, which provides school choice, and a bill supporting home-schooling families' ability to participate in UIL sports (HB 547) are moving forward.
Please continue to follow us on Facebook and Twitter, as these last two weeks of the Legislature promise to be hectic!
Bills in Committee May 17-21
Senate Business and Commerce Committee, Tuesday at 8 a.m.
HB 3616 by Rep. Ann Johnson regulates the massage therapy business. The TCCB supports this bill.
HB 3752 by Rep. James Frank establishes the Texas Mutual Health Coverage Plan. The TCCB supports this bill.
HB 4477 by Rep. Senfronia Thompson addresses predatory financial exploitation of vulnerable adults. The TCCB supports this bill.
Senate Water, Agriculture and Rural Affairs Committee, Tuesday at 8 a.m.
HB 2148 by Rep. Phil Stephenson requires notice of contamination of a public water supply. The TCCB supports this bill.
Senate Criminal Justice Committee, Tuesday at 8:30 a.m.
HB 30 by Rep. James Talarico supports education for incarcerated students. The TCCB supports this bill.
HB 80 by Rep. Jarvis Johnson requires judges to allow certain defendants to pay fines and fees through community service. The TCCB supports this bill.
HB 187 by Rep. Senfronia Thompson allows for review of sentences in certain felony cases. The TCCB supports this bill.
HB 686 by Rep. Joe Moody changes parole eligibility for inmates convicted of an offense when they were younger than 18. The TCCB supports this bill.
HB 1307 by Rep. Mary Gonzalez promotes care of pregnant women in county jail or TDCJ custody. The TCCB supports this bill.
HB 3606 by Rep. Jeff Leach promotes vocational training for TDCJ inmates. The TCCB supports this bill.
Laudato Si' Week 2021, May 16-25, will be the crowning event of the Special Laudato Si' Anniversary Year, and a celebration of the great progress the whole Church has made on its journey to ecological conversion. The Vatican and others are providing a week of resources to reflect on what the COVID-19 pandemic has taught us and prepare for the future with hope.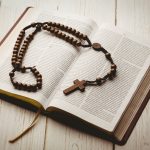 Month of Rosaries
Join the daily live broadcast of the recitation of the Rosary in link-ups with Marian shrines around the world, as part of the May marathon of prayer called by Pope Francis. "Guided by Shrines around the world during this month of May, we recite the Rosary to invoke an end to the pandemic and the resumption of social and work-related activities." (
Pope Francis, General Audience, 5 May 2021).
The Rosary is prayed each day at 11 am CST and available for view on demand.
A schedule with links is here
.
Upcoming Texas Executions
Please join our bishops in praying for those scheduled for execution, for the victims of violent crimes and for all affected, including their families and communities. As the bishops of Texas wrote in their
pastoral letter
, "May God give us the grace to witness to the dignity of human life. May the Lord console the suffering, protect our community, and grant conversion to those responsible for the inflicting of death and violence upon others."
Prayer for the Legislature
Please pray for all our public servants and elected officials, including our Governor, Lt. Governor, House Speaker, lawmakers, and their staff, that the Lord may grant them wisdom and prudence to work for the common good of all the people of Texas.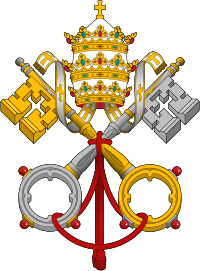 Pope Francis' prayer intention for May
We pray for those who risk their lives while fighting for fundamental rights under dictatorships, authoritarian regimes and even in democracies in crisis.
The Texas Catholic Voice is a publication of the Texas Catholic Conference of Bishops. For more information, write news@txcatholic.org or call 512-339-9882.