Texas Catholic Voice May 8, 2023
In this issue of the Texas Catholic Voice:
Only 22 days remaining for the 88th Legislature ...
We're hiring! Learn more ...
Bills in hearing, and much more!
A Message from Jennifer Allmon, Executive Director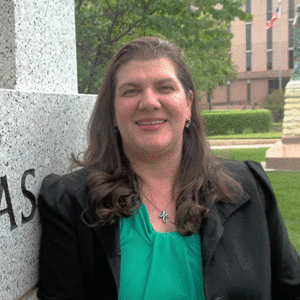 Tragedies in Allen and Brownsville
After such a deadly weekend in Texas, it is hard to publish our regular weekly legislative update.
Two of our communities were shattered this weekend with senseless acts of violence and all of us are grieving, holding our children, trying to answer their questions about why these things happen and what can stop them from happening. I did not have any easy answers for my 13-year-old daughter asking me these questions today. The best I could say was that we need to give each other grace as we work through the horror of these tragedies.
There are no easy answers or easy solutions. Our first inclination is to pray with and for people, as it should be. Yet our prayers are not just hollow words spoken to a passive God. Our prayers should lead us to action. Some will call for legislative solutions, which we should enact. Yet we must remember laws alone are not going to solve the deep woundedness of those who resort to criminal violence.
We must see the face of Christ in our brothers and sisters and work with our families to find common ground, mercy, and compassion as a way forward out of this darkness.
We join Bishop Edward Burns and Bishop Daniel Flores in mourning the senseless loss of life in recent days due to mass shootings. Christ, be our Light.  
Deadlines approaching for bills
We have 22 days left to go in session and today is the deadline for House bills to be reported from committee and the deadline for printing the last House calendar for House bills. Thursday is the deadline for most House bills to pass on the floor. After that time, the House will only be able to act on Senate bills and local bills. At this point if a House bill has still not been voted out of House committee, it's dead. For bills we want to pass, such as those for parental choice, all hope is not lost as Senate bills can still move. Senate deadlines are more flexible so there is still time for action there.  
Immigration bills 
HB 20, HB 82, HB 800 and HB 7 have been set for the House floor tomorrow. After reviewing the committee sub, we are withdrawing our opposition to HB 7, which has been altered to limit it to creating funding mechanisms to support border communities in recovering the costs of the increased migration flows. The committee sub has substantially changed the bill to something that can assist border communities financially without harming migrants. 
We remain hopeful for amendments to improve HB 800 as well but this won't happen until it goes to the floor.
Migrant shelter bill  
HB 5000, the bill making a state jail felony to operate an unaccompanied minor migrant shelter without a state license — which we are prohibited from having — was voted out of committee on Friday. While we prefer to restore licensure, as this is more protective of children and our facilities, Rep Kitzman offered to exempt religious ministries. We agreed to change our position to neutrality as it allows us continue to serve these vulnerable children. 
Other bills
Unfortunately, HB 3827, the wage access bill (aka payday lending expansion) passed the House on Friday on a vote of 91 to 52. We will continue to advocate against it in the Senate.
There are almost a dozen background check improvement bills, most of which we assisting in drafting. These will close loopholes which created gaps in access to those who are not considered eligible for employment based on inappropriate relationships with vulnerable populations like children or the elderly. I'm thrilled to report most of these bills are moving through the process and nearing final passage.
Historic Advance Directives Reform: 
HB 3162, which reforms the Texas Advance Directives Act, is scheduled for third reading today and we look forward to it being voted out of the House. We are deeply grateful to Chairman Stephanie Klick and her staff for the many hours worked on this legislation.
After years of failed compromise, all the stakeholders signed an agreement so this bill substantially improves the dispute resolution process for addressing conflicts between families and healthcare providers regarding end-of-life care.
Advance directives exist to prevent sons and daughters, husbands and wives from second guessing these heart wrenching decisions. The lack of clarity in the current law undermines that noble goal.
This reform provides greater protection of the rights of both the patient and the healthcare provider when there are disagreements. It corrects deficiencies in several areas, including increased transparency regarding the ethics committee meeting, timely communication between healthcare providers and patients' families, and the circumstances under which interventions may be withheld or withdrawn. 
While we cherish every second of earthly life, there will come a time for all of us in which we watch our loved ones enter into eternal life with Christ. This bills seeks to bring more peace to the hour of our death. More details on the bill can be found at this link.
Bills in Committee May 8-12
Please contact your legislators to indicate your position on these bills. Click on the link below for Who Represents Me to obtain their contact information.
House Public Health Committee, Monday, 8 A.M.  
SB 485 by Sen. Johnson designates the second Saturday in October as Hospice and Palliative Care Day. The TCCB supports this bill to raise awareness of the benefits of palliative care. 
SB 739 by Sen. Johnson designates October 10 as Supportive Palliative Care Awareness Day to raise awareness about supportive palliative care optimizing the quality of life for seriously ill patients and their families. The TCCB supports this bill to improve awareness and education about supportive palliative care. 
Senate Finance, Monday 9 A.M. 
HB 300 by Rep. Howard exempts essential baby items such as diapers and wipes, along with feminine hygiene products from the state's sales tax. The TCCB supports this bill to help to make items for mothers and families in the state more affordable. 
House Criminal Jurisprudence, Tuesday, 8 A.M. 
SB 129 by Sen. Springer increases the criminal penalties for prosecution and punishment for the possession of child pornography. The penalties would vary in severity depending upon the amount of visual material that depicts child pornography. The highest penalty would be a felony of the first degree punishable by imprisonment in a TDCJ facility for life if a person was an employee at a child-care facility or a residential child-care facility, an employee of a residential treatment facility, an employee at a shelter or facility that serves youth and receives state funds, or receiving state funds for the care of a child depicted by the visual material. There would also be penalty enhancements if the children depicted are younger than 10 years of age. The TCCB supports this bill to increase penalties for possession of child pornography. 
House Public Education, Tuesday, 8 A.M.  
SB 163 by Sen. Campbell repeals the 2024 expiration date for parental "opt-in" to human sexuality instruction. The TCCB supports this bill as it supports parents as the primary educators of their children.  
Daily House Calendar – Monday 
HB 3162 by Rep. Klick reforms the Texas Advance Directives Act to provide improve the balance of the dispute resolution process when there is a dispute between surrogates and healthcare providers on the medical appropriateness of medical procedures and interventions. The TCCB supports this incremental reform bill that makes several substantial improvements to protect the balance of patient and healthcare provider autonomy. 
HB 1977 by Rep. Shaw establishes a youth pre-trial intervention program and allows for expunction of a juvenile's record for offenses punishable as a Class B misdemeanor or any higher category of offense (other than those ineligible for community supervision) if he/she successfully completes the youth pre-trial intervention program. The TCCB supports this legislation to provide rehabilitation to juvenile offenders and support reentry of the incarcerated into society. 
HB 4921 by Rep. Murr is the first step to moving into the TDCJ operated facilities with the adult high school program. The TCCB supports this bill to offer adults access to high school completion and vocational training programs within the Windham School District. 
HB 381 by Rep. Senfronia Thompson prohibits a defendant with an intellectual disability from being sentenced to death. "Intellectual disability" is defined to mean significantly subaverage general intellectual functioning that is concurrent with deficits in adaptive behavior and originates during the developmental period. The TCCB supports this bill to limit the usage of the death penalty. 
HB 544 by Rep. Julie Johnson requires DPS to report certain protective orders and convictions for family violence misdemeanors to the FBI for use in the National Instant Criminal Background Check System. The TCCB supports this bill to strengthen the background check system for the transfer of firearms. 
Daily House Calendar – Tuesday 
HB 20 by Rep. Schaefer amends the powers and duties of the Department of Public Safety (DPS) to add the defense and security of the Texas air, maritime and land borders. It also adds a new division within DPS called "The Border Protection Unit," with a chief appointed by the governor whose responsibilities would include oversight and governance over civilian enforcement. Additionally, it authorizes the unit to construct a wall. In the event of a "state of invasion," the unit chief would be authorized to deter and repel persons attempting to enter the state illegally and return all aliens to Mexico, including by use of force. The TCCB opposes this bill because it does not recognize the responsibility of the government to morally ascertain the difference among traffickers, victims, and legitimate refugees, and it allows for civilian activity in law enforcement. 
HB 82 by Rep. Spiller gives the governor authority to coordinate, develop, and execute an interstate compact for border security among interested states with or without approval of the US Congress. The TCCB opposes this bill because it encroaches on the federal government's jurisdiction over matters of immigration.  
HB 286 by Rep. Senfronia Thompson allows a court to grant a convicted person relief on an application for a writ of habeas corpus if they file an application based on certain new evidence that was previously unavailable. The TCCB supports this bill to ensure access to justice for potentially innocent persons. 
HB 327 by Rep. Senfronia Thompson add to the affirmative defense of prosecution for a person acting under duress a definition of "compulsion" that means only if force or threat of force would render a "reasonable" person "in the situation" of "the defendant" incapable of resisting that pressure. 
HB 131 by Rep. Murr allows students to have excused absences for career visits in addition to college visits. The TCCB supports this bill to assist students in identifying career options as they prepare for their future.  
 HB 3266 by Rep. Frederick prohibits the possession, manufacture, transport, repair, or sale of a device designed and intended to make a handgun capable of automatically shooting more than one shot without manual reloading, by a single function of the trigger. The TCCB supports this as a reasonable measure to reduce gun violence. 
Senate Intent Calendar 
SB 668 requires public school districts to make school safety training available at no cost to childcare facilities and other organizations providing out of school care. The TCCB supports this bill to increase access to school safety training. 
HB 279 adds "disabled individuals" to the child trafficking statute by making it a crime if a person traffics a disabled individual and by any means causes a disabled individual to engage in certain prohibited conduct (e.g., sexual abuse, indecency, sexual assault, prostitution, solicitation of prostitution). The TCCB supports this bill to penalize traffickers and protect vulnerable adults. 
HB 793 allows a parent who is required to complete a service plan filed by DFPS to obtain services from a qualified or licensed provider selected by the parent. The services obtained must be designed to achieve the stated goals of the service plan and use an evidence-based program or promising program or practice and may be provided through an electronic communication platform. DFPS must reimburse a service provider in an amount equal to the average cost for the specific service from department contractors providing the service in the region where the parent provides. The TCCB supports this bill to allow parental choice in program services. 

The Texas bishops ask for clemency for all on death row in our country and pray for the abolition of the death penalty.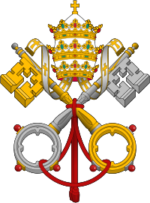 Pope Francis' prayer intention for May
For church movements and groups
We pray that Church movements and groups may rediscover their mission of evangelization each day, placing their own charisms at the service of needs in the world.
Prayer for the Legislature
Please pray for all our public servants and elected officials, including our Governor, Lt. Governor, House Speaker, lawmakers, and their staff, that the Lord may grant them wisdom and prudence to work for the common good of all the people of Texas.
The Texas Catholic Voice is a publication of the Texas Catholic Conference of Bishops. For more information, write news@txcatholic.org or call 512-339-9882.