December 2020 Texas Catholic Voice
In this issue of the Texas Catholic Voice:
Executive Director Jennifer Carr Allmon discusses the "Year of St. Joseph"...
Week of Prayer to End Human Trafficking....
A Message from Jennifer Allmon, Executive Director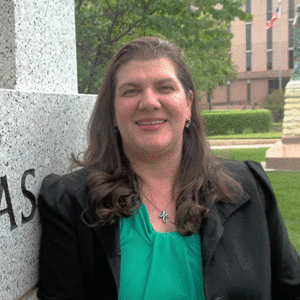 Pope Francis has announced a year dedicated to St. Joseph from Dec. 8, 2020, to Dec. 8, 2021, in commemoration of the 150th anniversary of the declaration of St. Joseph as the patron of the universal Church. In view of the trials and tribulations of 2020, we can turn to St. Joseph who, as the head of the Holy Family, provides comfort, protection, and encouragement. Pope Francis states in his apostolic letter Patris Corde (With a Father's Heart): "Each of us can discover in Joseph – the man who goes unnoticed, a daily, discreet and hidden presence – an intercessor, a support and a guide in times of trouble. Saint Joseph reminds us that those who appear hidden or in the shadows can play an incomparable role in the history of salvation." 
The TCCB launched the St. Joseph Ministry during Advent three years ago to help bring attention to the plight of the 30,000 children in foster care in Texas. We would like to remind everyone that becoming a foster parent is not the only way to get involved in this ministry. There are other areas of need, such as support for the biological family to facilitate reunification and support for teens and young adults who are aging out of the foster care system. Please prayerfully consider how you might play an incomparable role in the life of a foster child and visit our website for more information and resources.   
As we approach Christmas, we hope you and your families may be filled with peace and joy. With St. Joseph and the Blessed Mother, we trust and wait in anticipation for the arrival of Emmanuel, Jesus Christ, God with us. We look forward to reconnecting with you in 2021. God bless!    
Week of Prayer to End Human Trafficking January 11-17, 2021
In 2019, the Governor's Response Against Child Exploitation (GRACE) Initiative was launched, a collaborative effort between the Office of the Governor and the Texas Department of Family and Protective Services (DFPS) to empower and mobilize communities of faith in the fight against human trafficking.  Individuals and parishes are encouraged to use the toolkit available on our website to invite Texans to unite in prayer, become better educated about human trafficking, and discern opportunities to prevent exploitation and support survivors. The toolkit includes intercessory prayers, calls to action and social media graphics, along with links to other resources.
Prayer for the Legislature
As the 87th Legislative Session commences in January, please pray for all our public servants and elected officials, including our Governor, Lt. Governor, House Speaker, lawmakers, and their staff, that the Lord may grant them wisdom and prudence to work for the common good of all the people of Texas.
Upcoming Texas Executions
Please join our bishops in praying for those scheduled for execution, for the victims of violent crimes and for all affected, including their families and communities. As the bishops of Texas wrote in their pastoral letter, "May God give us the grace to witness to the dignity of human life. May the Lord console the suffering, protect our community, and grant conversion to those responsible for the inflicting of death and violence upon others."
The Pope's January Intention
Human Fraternity
May the Lord give us the grace to live in full fellowship with our brothers and sisters of other religions, praying for one another, open to all.
The Texas Catholic Voice is a publication of the Texas Catholic Conference of Bishops. For more information, write news@txcatholic.org or call 512-339-9882.