Help save Juan Castillo's Life!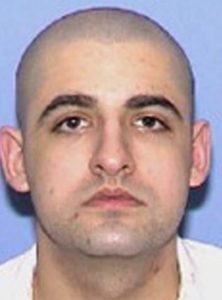 Juan Castillo is scheduled to be executed on Wednesday, May 16 by the State of Texas. Join our Texas bishops, fellow parishioners, Catholic Mobilizing Network and hundreds of people of goodwill in raising our voices to save a life!
Help by clicking here to send a letter to the Texas Board of Pardons and Paroles asking for clemency for Castillo. In Texas, the Governor MUST have the recommendation of clemency from a board or advisory group. To learn more about clemency click here.
Castillo was sentenced to death for the robbery and murder of 19-year-old Tommy Garcia. A number of procedural irregularities suggest that Castillo did not receive adequate due process during his trial. For example:
One of the only non-co-defendant witnesses to testify against Castillo recanted in 2013; no court has evaluated this evidence and the impact it had on Castillo's conviction.
Castillo has been denied access to DNA testing; no physical evidence connects him to the crime scene and he maintains his innocence.
Castillo's conviction was based almost entirely on the testimony of co-defendants whose involvement in the crime was not disputed. Neither of those codefendants received the death penalty, however.
We pray for the repose of the soul of Tommy Garcia, as well as for the healing and restoration of his family. At the same time, we also pray for Juan Castillo and his family, that justice and mercy may prevail. The Texas bishops released a pastoral letter, Capital Punishment: The Death Penalty Does not Fulfill Justice, which provides church teaching on this issue.
Each click makes a difference! Take action now and join the bishops' call for life.
The Texas Catholic Conference of Bishops is the association of the Roman Catholic bishops of Texas. The TCCB represents 15 dioceses and 19 active bishops. Through the TCCB, the bishops provide a moral and social public policy voice, accredit the state's Catholic schools, and maintain archives that reflect the work and the history of the Catholic Church in Texas.