Jan 2020 Texas Catholic Voice
In this issue of the Texas Catholic Voice:
Executive Director Jennifer Carr Allmon talks about the Texas Catholic Historical Society...
Education Department announces winners for Teacher of the Year
A Message from Jennifer Allmon, Executive Director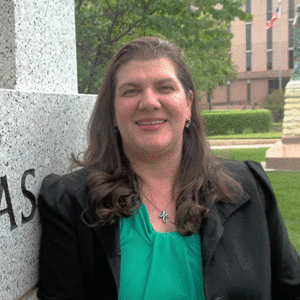 The public policy and education work of the Texas Catholic Conference is well known by our TCV readers and much of this work focuses on the future as we seek to shape policy and educate children. However, it is just as important for us to remember and celebrate our past.
Therefore, I want to take this opportunity to call your attention to the important work of the Texas Catholic Historical Society. TCHS is affiliated with the Texas Catholic Conference of Bishops and works to preserve and highlight the impact of the Catholic Church on Texas history and culture. I encourage anyone interested in the historical impact of Catholics in Texas to consider joining this organization. College and high school students, teachers, parishes, and libraries would especially benefit.
TCHS will be hosting their annual luncheon on Friday, February 28, in Austin. To learn more about the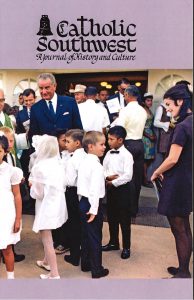 luncheon and membership in the society please read this letter from TCHS president, Claudia Anderson. A major part of the work of this organization is the annual publication of the award-winning Catholic Southwest: A Journal of History and Culture. Additional information about this rich and interesting resource can be found here. The latest journal is available for sale through the Catholic Archives of Texas and its theme centers around faith in Texas politics.
Education Department Update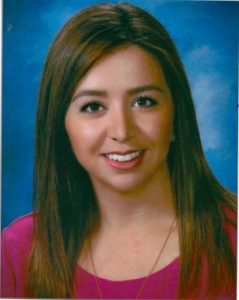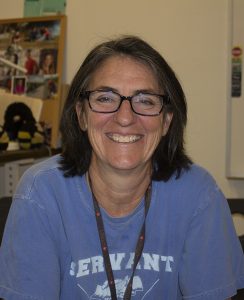 This last week of January we celebrated Catholic Schools Week and National School Choice Week. We support enabling parents to choose the best educational environment for their children and making our outstanding Catholic schools a viable option for everyone. Part of what makes Catholic schools so special are our wonderful teachers. Last year, the Texas Catholic Conference of Bishops established an award to recognize and celebrate Catholic school teachers across the state who have shown remarkable dedication to the spiritual and intellectual formation of their students.  We are very excited to announce that the 2020 Elementary Teacher of the Year is Erika Delgado from St. Joseph's School in El Paso and the 2020 High School Teacher of the Year is Katie Artzt from St. Dominic Savio Catholic High School in Austin. Read more about our winners here.
Prayer for the Legislature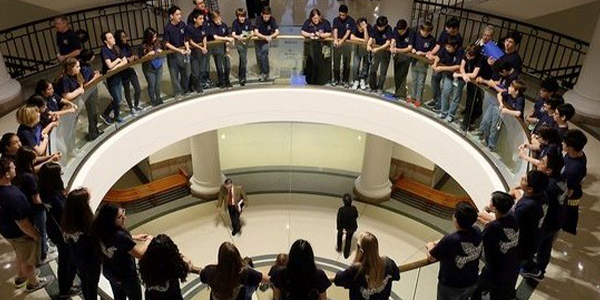 During the interim session, please pray for all our public servants and elected officials, including our Governor, Lt. Governor, House Speaker, lawmakers, and their staff, that the Lord may grant them rest and refreshment from their work, bless their return home to their districts to be with their families and constituents, and give them grace and guidance in the interim.
Upcoming Texas Executions
Please join our bishops in praying for those scheduled for execution, for the victims of violent crimes and for all affected, including their families and communities. As the bishops of Texas wrote in their pastoral letter, "May God give us the grace to witness to the dignity of human life. May the Lord console the suffering, protect our community, and grant conversion to those responsible for the inflicting of death and violence upon others."
The Pope's February Intention
Listen to the Migrants' Cries
We pray that the cries of our migrant brothers and sisters, victims of criminal trafficking, may be heard and considered.
The Texas Catholic Voice is a publication of the Texas Catholic Conference of Bishops. For more information, write news@txcatholic.org or call 512-339-9882.