El Paso, Austin teachers recognized as 2020 Teachers of the Year
A math teacher in an Austin-area Catholic high school and a fifth grade teacher in El Paso have been recognized as the Texas Catholic Conference of Bishops 2020 HIgh School Teacher of the Year and Elementary Teacher of the Year, respectively.
The Texas Catholic Conference of Bishops recognizes Katie Artzt as the 2020 High School Teacher of the Year.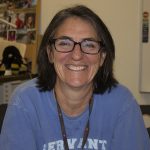 Ms. Artzt has been a math teacher at St. Dominic Savio Catholic High School in Austin since the school opened in 2009. Prior to being an educator, she worked as a software engineer for more than ten years but always felt the call to teach. In 2005, she answered that call and began her teaching career in the Round Rock school district before becoming the first math teacher at St. Dominic Savio. In her role as Math Department Chair, Ms. Artzt has created a discovery-based math curriculum that allows students to determine their own unique learning path rather than rigidly following the prescribed method found in textbooks. This unique approach as well as being regularly available outside of school hours enables her students at all levels of math to be successful.
Ms. Artzt has also been instrumental in the spiritual formation of the students at St. Dominic Savio. She helped establish small faith communities that meet twice a week starting freshman year until graduation. She leads a biannual junior retreat which focuses on engaging and serving the homeless in Austin, helps coordinate the senior retreat, and organizes a weekly volunteer opportunity at a food kitchen. She also created and acts as a faculty advisor for the Student Christian Outreach team which facilitates opportunities for students to demonstrate their faith through acts of service. Ms. Artzt is a shining example of servant leadership not only to her students and colleagues but the entire Savio community.
Ms. Artzt was born in Lexington, Kentucky and grew up in Houston. She was profoundly influenced by her mother who taught math at St. Agnes Academy for 35 years. In her free time, she enjoys running, cycling with her husband, attending concerts and the theater.
The Texas Catholic Conference of Bishops recognizes Erika Delgado as the 2020 Elementary Teacher of the Year.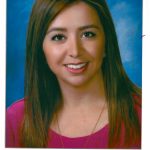 Ms. Delgado has been an educator for ten years and is currently a fifth-grade teacher at St. Joseph's School in El Paso. She is passionate about the principles of Catholic social teaching and demonstrating the connection between faith and justice to her students. She and her students helped launch a community wide blanket drive and have collected and delivered food and clothing to the homeless. In 2017, her students were the Grand Prize winners in the National Scholastic Stand Up Against Bullying Contest. She also regularly participates in the Hike for Life, leading students up Mt. Cristo Rey. According to Superintendent Steve Sanchez, Ms. Delgado has a special rapport with children that makes them "feel confident and free to express doubts and acknowledge areas of needed improvement because they know she will walk them on their journey to resolve and conquer any obstacles."
Ms. Delgado was raised and educated in El Paso and Juárez, Mexico. She received a bachelor's degree in Bilingual Education from the University of Texas at El Paso in addition to earning a master's degree as an Instructional Specialist in Bilingual Education. She is the proud mother of a St. Joseph's sixth-grader and in her free time enjoys tennis and travel.