Legislative Agenda Topic 3: Restorative Justice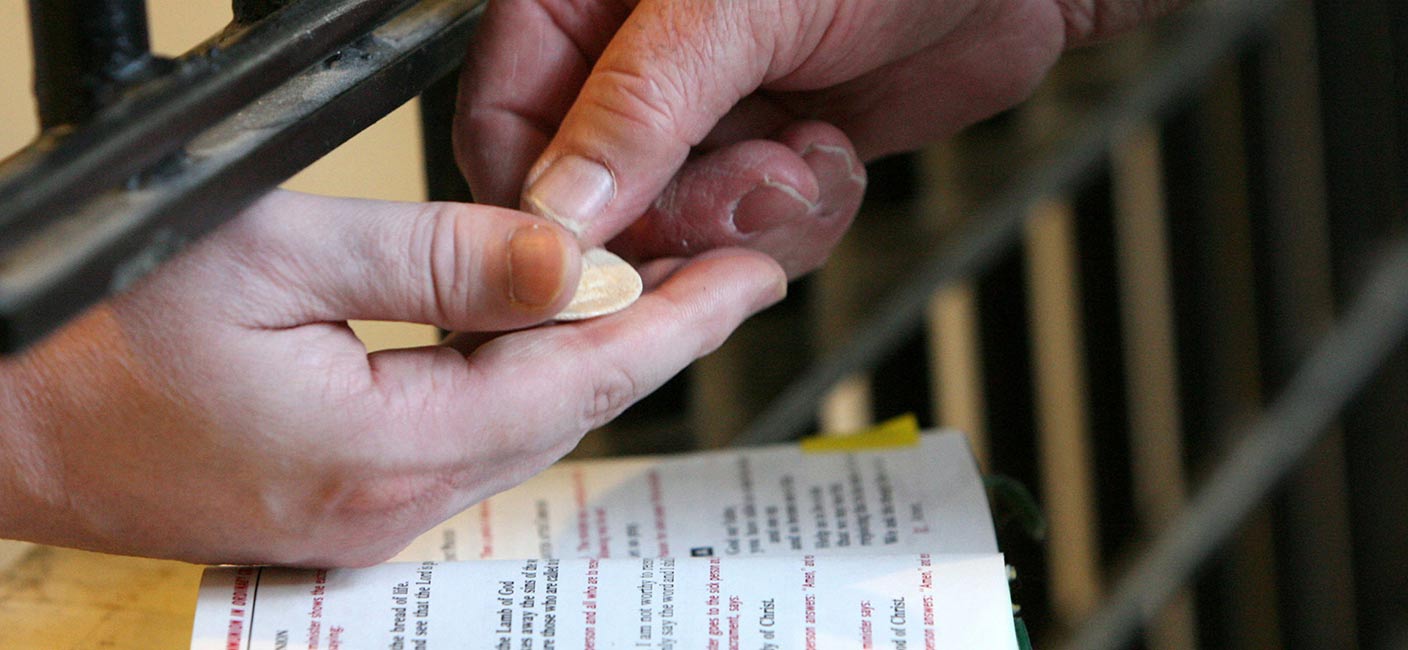 A Catholic Deacon distributes the Eucharist to a death-row inmate. (2007)
In response to crime, Texas should uphold justice, with the goals of achieving restitution, protecting the common good, deterring offenses, and rehabilitating offenders.
However, our state struggles with over-incarceration and over-criminalization, which arise from the hardness that often accompanies earthly justice. Please use this page to learn more about the TCCB's specific agenda items in the 86th legislative session and to contact your legislator.
If you have questions about this policy agenda item, please contact us!
Summary
1. Capital punishment
2. Bail reform
3. Raise the age
4. State jail felonies