Texas Catholic Voice Jan. 5, 2022
In this issue of the Texas Catholic Voice:
Prayers to end human trafficking...
9 Days for Life...
Join the virtual Catholic Social Ministry Gathering...
And more!
A Message from Jennifer Allmon, Executive Director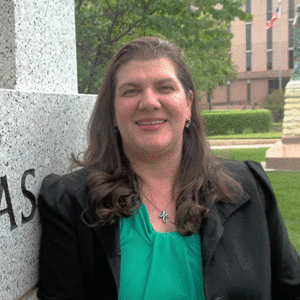 With this first issue of 2022, we're bringing you several local, national and international resources. We hope each of these, in its own way, enables you to integrate your commitment to human life and dignity with your work as a faithful citizen in your community.
We also mark the passing of Bishop George A. Sheltz on Dec. 21. A native Houstonian, Bishop Sheltz dedicated his life to the Lord for more than 50 years as a priest in his home diocese, the Archdiocese of Galveston-Houston.
May 2022 bring you deep hope, true health and abundant happiness!
In 2019, Texas First Lady Cecilia Abbott announced an initiative to end child exploitation and sex trafficking in Texas. The Governor's Response Against Child Exploitation (GRACE) Initiative intends to empower and mobilize communities of faith in the fight against child sex trafficking.
The TCCB is providing resources in English and Spanish for Catholics to use during a Week of Prayer to End Human Trafficking, Jan. 10-16. Through prayer, we not only reflect on the experiences of those that have suffered through this affront to human dignity but also comfort, strengthen and empower survivors.
Read More
9 Days for Life is a novena for the protection of human life. Each day's intention is accompanied by a short reflection and suggested actions to help build a culture of life. You can find resources in English and Spanish on their website, and sign up for a daily reminder during the novena, which is Jan. 19-27.
Catholic Social Ministry Gathering goes Virtual!
For more than 30 years, the Catholic Social Ministry Gathering (CSMG) has served as the major annual gathering organized by the US Conference of Catholic Bishops and 20 national Catholic organizations. This central gathering of Catholic social ministry leaders in the U.S. usually draws over 500 participants whose faith inspires them to respond to pressing current domestic and global challenges. This year's event is a virtual gathering, Jan. 29-Feb. 1, making it more accessible to many people. Learn more at bit.ly/CSMG-2022.
Upcoming Texas Executions
There are no executions scheduled until March 2022.
Please join our bishops in praying for those scheduled for execution, for the victims of violent crimes and for all affected, including their families and communities. As the bishops of Texas wrote in their
pastoral letter
, "May God give us the grace to witness to the dignity of human life. May the Lord console the suffering, protect our community, and grant conversion to those responsible for the inflicting of death and violence upon others."
Prayer for the Legislature
Please pray for all our public servants and elected officials, including our Governor, Lt. Governor, House Speaker, lawmakers, and their staff, that the Lord may grant them wisdom and prudence to work for the common good of all the people of Texas.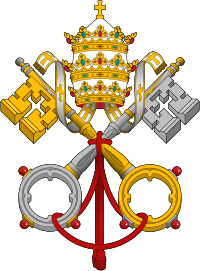 Pope Francis' prayer intention for January
For true human fraternity
We pray for all those suffering from religious discrimination and persecution; may their own rights and dignity be recognized, which originate from being brothers and sisters in the human family.
The Texas Catholic Voice is a publication of the Texas Catholic Conference of Bishops. For more information, write news@txcatholic.org or call 512-339-9882.