Texas Catholic Voice June 2022
In this issue of the Texas Catholic Voice:
Praising God for lives saved ...
Migrant deaths mourned ...
Upcoming execution ...
And more!
A Message from Jennifer Allmon, Executive Director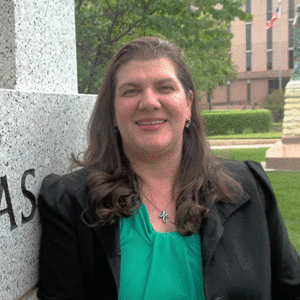 Since the Supreme Court issued its opinion last Friday that overturned Roe V. Wade, we have celebrated the countless lives that will be saved in the states that have moved to restrict or ban abortion.  
We are elated that, in Texas, elective abortion will soon be illegal. The Human Life Protection Act (trigger ban) which passed in the 87th Legislature will take effect 30 days after the Supreme Court issues its judgement in Dobbs, which is separate from the opinion issued on June 24. This could take a month or possibly longer, according to an advisory issued by Attorney General Ken Paxton.
Meanwhile, there is debate about the validity of a pre-Roe Texas statute banning abortion that was never repealed. This past Tuesday, a Harris County District Court judge issued a temporary restraining order that blocks enforcement of the pre-Roe ban. On Thursday, Attorney General Paxton filed an emergency motion asking the Texas Supreme Court to vacate the restraining order. Pending the outcome, abortion remains permissible before the detection of a heartbeat. 
Going forward, our pro-life work will continue to focus on helping pregnant women experiencing difficult circumstances. After the opinion was released, the bishops stated, "We pledge to redouble our efforts to work with Texas legislators and all others of good will to reinforce current support systems for pregnant mothers with insufficient support, their families, and children in need of adoption or foster care."  
Although we know the fight for the rights of the unborn is not over and we must continue to be vigilant, for the TCCB staff, the impact of this steady advocacy work will likely stand out as the most gratifying result of our careers. We give thanks to God and are humbled to have been a part of it.
San Antonio Migrant Deaths
The death of 53 migrants in San Antonio who were smuggled across the border in a sweltering truck is a horrifying tragedy. Archbishop Gustavo released a statement offering prayers for "the souls of the 53 people who died in such a cruel, inhuman manner" and urging solidarity with the survivors and first responders.
The USCCB chairman on migration stated, "As a Church called to build a culture of life, we cannot tolerate this injustice. Instead, we must recognize that we are brothers and sisters, each imbued with God-given dignity. To prevent further loss of life, we urge governments and civil society to promote access to protection, including asylum; develop new pathways for those compelled to migrate; and combat human trafficking in all its forms."
Reflecting on this upcoming Independence Day, we are reminded the freedom and comfort we enjoy -- and often take for granted -- in the United States are what our brothers and sisters to the south of us are so desperately trying to attain.  
Ramiro Gonzales Execution
Ramiro Gonzales is scheduled to be executed on July 13. He was sentenced to death for the murder of Bridget Townsend in 2001. Mr. Gonzales had a traumatic and abusive childhood and was 18 years old at the time of the murder.  
While on death row he has undergone a spiritual conversion and has requested the presence of a spiritual advisor at his execution. This request has been denied despite the recent Supreme Court ruling in another Texas case that found prohibiting a pastor from laying hands on a prisoner and praying audibly during an execution infringes on the free exercise of religion.  
As in all death penalty cases, the bishops have written the Texas Board of Pardons and Paroles and Governor Abbott asking for clemency. Please pray for Mr. Gonzales and Bridget Townsend's family.  
Upcoming Texas Executions
Ramiro Gonzales, July 13
Kosoul Chanthakoummane, Aug. 17
Please join our bishops in praying for those scheduled for execution, for the victims of violent crimes and for all affected, including their families and communities. As the bishops of Texas wrote in their
pastoral letter
, "May God give us the grace to witness to the dignity of human life. May the Lord console the suffering, protect our community, and grant conversion to those responsible for the inflicting of death and violence upon others."
Prayer for the Legislature
Please pray for all our public servants and elected officials, including our Governor, Lt. Governor, House Speaker, lawmakers, and their staff, that the Lord may grant them wisdom and prudence to work for the common good of all the people of Texas.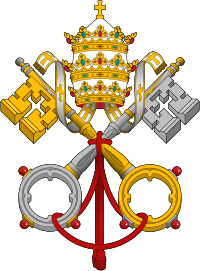 Pope Francis' prayer intention for July
The elderly
We pray for the elderly, who represent the roots and memory of a people; may their experience and wisdom help young people to look towards the future with hope and responsibility.
The Texas Catholic Voice is a publication of the Texas Catholic Conference of Bishops. For more information, write news@txcatholic.org or call 512-339-9882.