Texas Catholic Voice Nov. 13, 2023
In this issue of the Texas Catholic Voice:
Fourth special session well underway ...
Rest in peace, Brent Brewer ...
And more!
A Message from Jennifer Allmon, Executive Director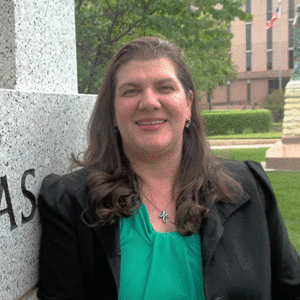 Parental choice in education
I am ecstatic to report that on Friday, for the first time in two decades, a parental choice bill was voted out of a House committee. On the previous day, the Select Committee on Educational Opportunity and Enrichment heard HB 1 which includes an increase in public-school funding and teacher pay as well as the establishment of an Education Savings Account (ESA).  
I testified on behalf of the TCCB. Dr. Mazie McCoy, assistant superintendent of governance and leadership for the Archdiocese of Galveston-Houston; Sean Warfield, principal of St. Mary's Catholic School in Temple; Janelle Wood, founder of Black Mothers Forum; and two mothers from El Paso, Samantha Peralta and Celia Garcia, also provided excellent testimony in support of HB 1. 
It was a very long day, and I want to express my gratitude to them for taking time away from work and their families to speak on the importance of giving parents and their children more educational opportunities.
HB 1 is now headed to the full House for consideration. This bill is different than the HB 1 that was filed in the third special session. STAAR is no longer mandated for ESA students and is being phased out for public schools, and the program no longer expires in 2027. However, the provision that ESA students are no longer eligible to participate in the program if they perform less than satisfactorily on an assessment instrument two years in a row is still a part of this legislation. I strongly recommended in my testimony that this be removed.   
Meanwhile, on Thursday afternoon, SB 1 was voted out of the Senate Committee on Education, passed out of the Senate Thursday night, and referred to committee in the House Friday morning. No substantial changes were made to this bill from the previous special session. You can review a side-by-side comparison of the ESA provisions in the current SB 1 and HB 1 here.  
The next steps are for HB 1 to be scheduled by Calendars for the floor and then survive the floor debate which is expected to include amendments to remove the ESA but keep increased school funding. Ideally, that will happen by the end of this week and the Senate will move quickly to pass HB 1. The House is unlikely to move SB 1 as members appear to prefer an omnibus bill that links school funding increases to ESAs.  
Things are moving swiftly, and we may have a Texas ESA bill passed before Thanksgiving! To make that happen, please CONTACT YOUR REPRESENTATIVE, and ask them to vote for HB 1 and continue to spread the word on social media and in parishes using our parental choice toolkit. 
Immigration
Unfortunately, not all the news was good on Thursday. HB 4/SB 4, which makes a state crime of unlawful entry into Texas and empowers state and local law enforcement to arrest and detain or order migrants back to Mexico, is also headed to the House floor. While you are making that call or writing the email to your representative regarding HB 1, please ask them to also vote NO on HB 4/SB 4. This legislation is grossly imprudent and could have life or death consequences for innocent migrants.  
Read more here about our opposition to this legislation, delivered by Justin Estep, senior director of Immigration and Refugee Services, Catholic Charities of Central Texas.
Capital punishment
Also on Thursday night, the State of Texas executed Brent Brewer for the murder of Robert Doyle Laminack. I was struck when I read about Mr. Brewer's final words, and all of us at TCCB echo his last wish for peace for Mr. Laminack's family.  
On Thursday, Nov. 16, the State of Texas is scheduled to execute David Renteria, who was convicted in El Paso in 2003.
Please join the bishops and other people of good will seeking clemency for those on death row and an end to the use of capital punishment.
A Prayer for St. Elizabeth's Intercession
Lord God, thank you for blessing
Saint Elizabeth Ann Seton with great faith, hope, joy, and charity.
We pray that her timeless example will guide us.
We look at her humility to help us accept your will for our lives.
Let her grateful heart remind us to thank you
for the joys and challenges of life.
May her courage and perseverance inspire us
To serve others, our church and our country.
Thank you, God, for Elizabeth Ann Bayley Seton,
a loving and glorious saint who is always by our side.
Saint Elizabeth Ann Seton, pray for us. Amen.
Prayer for the Legislature
Please pray for all our public servants and elected officials, including our Governor, Lt. Governor, House Speaker, lawmakers, and their staff, that the Lord may grant them wisdom and prudence to work for the common good of all the people of Texas.
In the Holy Father's prayer intention for November, Pope Francis reveals that "being pope is also a process" and he asks all to pray that the pope, "whoever he might be, today it is my turn, may receive the help of the Holy Spirit."