Texas Catholic Voice Nov. 20, 2023
In this issue of the Texas Catholic Voice:
Difficult week at the Capitol ...
Rest in peace, David Renteria ...
And more!
A Message from Jennifer Allmon, Executive Director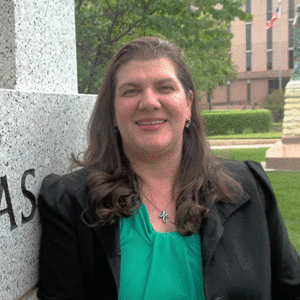 These past few days have been a challenging time at the Legislature.  
Last Tuesday the House passed SB 4, sending it to the governor's desk. SB 4 makes a state crime of unlawful entry into Texas and empowers state and local law enforcement to arrest and detain or order migrants back to Mexico. This legislation is grossly imprudent and could have deadly consequences for innocent migrants. It will surely be challenged in federal court and will likely be struck down. Sen. Birdwell gave an impassioned plea regarding the bill's unconstitutionality, which can be viewed here.
On Thursday night, the State of Texas executed David Renteria, who was convicted of strangling a five-year-old girl. Please join the bishops and other people of good will in prayer for all affected by violence, especially those who have been killed and their loved ones, and in seeking clemency for those on death row and an end to the use of capital punishment. 
For many of us, it's unusual to see into the lives of those on death row. Next month, we have a very special opportunity to do just that. On Friday, Dec. 1, Catholic Mobilizing Network (CMN) and the Catholic Prison Ministries Coalition (CPMC) are presenting a virtual Mass with the women on Texas' death row, celebrated by Bishop Joe Vásquez of the Diocese of Austin. This Mass will take the place of CMN's regularly scheduled First Friday Prayer Vigil, a monthly gathering to lament upcoming executions and bear witness to the inviolable dignity of all human life. You can RSVP for the virtual Mass here. 
Parental choice in education
On Friday afternoon, the House passed an amendment to HB 1 that stripped the Educational Saving Accounts (ESAs) from the bill. Chairman Brad Buckley was an articulate statesman in his layout and defense of the bill. He reminded legislators he has friends on both sides of this issue and he will remain friends with them no matter how the votes turned out. We need more of this style of civil discourse.  
Ultimately, the bill was returned to committee, making it challenging for HB 1 to pass in this special session. Unfortunately, this means not only would ESAs be lost, but also the substantial increases in public school funding and teacher pay raises.
Of course, it was disappointing, but the issue is not over yet. Governor Greg Abbott has said he will call a fifth special session for parental choice. We don't know if that will be between Thanksgiving and Christmas or in January, but whenever there is an opportunity to advocate for parental choice in education, we will be ready to stand up for families who need it most.  
While there were several setbacks this past week, with the approaching holiday, we are reminded our faith calls us to gratitude. Today we are giving thanks for the opportunity to do God's work on behalf of the common good. We are grateful for our bishops, priests, religious, families and all Catholics who do so much to spread God's love across Texas. We are grateful for all of you who made calls, sent emails and came to the Capitol to advocate with us. We hope you enjoy your Thanksgiving celebrations and will have another update for you next week. 
A Prayer for St. Elizabeth's Intercession
Lord God, thank you for blessing
Saint Elizabeth Ann Seton with great faith, hope, joy, and charity.
We pray that her timeless example will guide us.
We look at her humility to help us accept your will for our lives.
Let her grateful heart remind us to thank you
for the joys and challenges of life.
May her courage and perseverance inspire us
To serve others, our church and our country.
Thank you, God, for Elizabeth Ann Bayley Seton,
a loving and glorious saint who is always by our side.
Saint Elizabeth Ann Seton, pray for us. Amen.
Prayer for the Legislature
Please pray for all our public servants and elected officials, including our Governor, Lt. Governor, House Speaker, lawmakers, and their staff, that the Lord may grant them wisdom and prudence to work for the common good of all the people of Texas.
In the Holy Father's prayer intention for November, Pope Francis reveals that "being pope is also a process" and he asks all to pray that the pope, "whoever he might be, today it is my turn, may receive the help of the Holy Spirit."