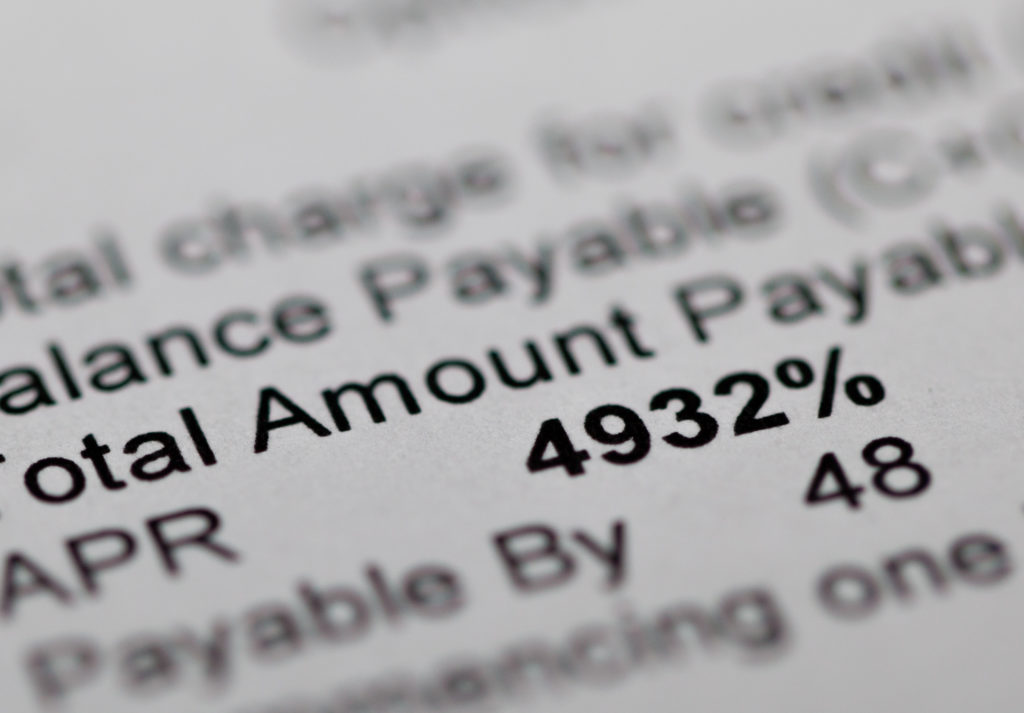 HB 874: Don't criminalize those who default on usurious loans
Testimony by Rachana Chhin
The Texas Catholic Conference of Bishops support HB 874. This bill prevents criminal changes or threats of criminal charges for payday or auto-title loan defaults. The TCCB supports this bill to ensure that consumers who default on usurious loans are not faced with criminal charges.
St. Vincent de Paul and Catholic Charities frequently serve Texans who hit a financial snag and need help paying for groceries, housing, utilities, or healthcare. We see that payday and auto-title loans consistently cause injury to these Texans. From 2013 to 2016, the TCCB transcribed hundreds of hours of conversations with these individuals. For example, one client had a car title loan and could not pay for it. One weekend he told his case worker that he was going to move into the homeless shelter and was putting his stuff in a storage unit. When the truck was loaded up with his TV, dressers, and many of their other items, people showed up to repossess. He and his homeless shelter caseworker tried to work with a lawyer to get the car back but once they did none of his items were there.
Repossession is simply one example of the mechanisms that are available to payday and auto-title lenders to address loan defaults. Threats of jail time or intimidation can also be used by debt collectors as a scare tactic. A look at payday loan debt collection complaints filed with the CFPB found that 15% of complaints that included threats of jail time or criminal charges came from Texas, though Texas makes up just 8.5% of the national population. Furthermore, a 2014 study by Texas Appleseed found over 1,500 criminal complaints filed by payday and auto title loan businesses with district attorneys and justice courts in 8 Texas counties.
Payday and auto-title loans are marketed as short-term solutions that compassionately help Texans with unexpected expenses but end up hurting the poorest and most vulnerable among us. Market data indicates:
the average annual income of borrowers ranges from $36,000 to $14,500,
58% receive monthly government benefits because they are disabled, elderly, and retired, and
90% of all loan fees are paid by consumers who bor­rowed seven or more loans in a row.
For these reasons, we support HB 874 because it prevents criminal charges or threats of charges for payday or auto-title loan defaults. This will protect vulnerable Texans who default on these usurious loans.
Three Excerpts from Stories of Texas Borrowers:
June 2014: Auto-title borrower named Irma: "I lost my truck a couple of years back. I got a title loan that I had to renew and renew and it caught up to my husband and I [sic]. We used Title Star, Title Loan Star, one of those. The loan was for $1,000, that's the most we could borrow. They put a limit on us. We paid almost all of it, but then it was due to renew and we didn't have the rest so they renewed and it started all over again. We just pay and pay and pay. I had paid $1,800 on a $1,000 loan when they took my truck. Since we lost the truck my husband lost his job. We ended up in a worse situation than we started off in."
February 28, 2014: Payday borrower named Evelyn: Evelyn: "I had two daughters who died within seven months of each other. One of them was sick with breast cancer and I needed money to get her medication. She encouraged me to get a loan to get it for her and so I did. The loan was $380 and she's been dead a year and every month I pay on it but it's the same thing and never goes down. When you pay for five months, even though some of my notes are $85-100, then when five months are up, they tell me that I need to roll it over and it starts over as the same thing and I don't get credit for all of the payments that I made during the five months. I might pay $85-100 but it doesn't go on my loan. So, if you pay $25-30 over what they say is due, you still don't get credit for it."
November 2013: A homeless shelter case worker: "There is one particular client story, I'll never get over. He had a car title loan and kept telling them he could not pay it. One weekend he was telling them that he was going to move into the homeless shelter and was putting his stuff in a storage unit. When the truck was loaded up with their TV and dressers and a lot of their items is exactly when the people showed up to repossess. We went through a lot of lawyers in town to try to get their stuff back. Of course when we did get the car back, none of their stuff was there. It's written in their little articles that whatever is in the car is theirs. That one really has never gotten out of my heart. When we tried to work with the company and they didn't want to give us the paperwork—they didn't want us to know what they were doing and how much they were charging."