Texas Catholic Voice Feb. 27, 2023
In this issue of the Texas Catholic Voice:
One third through the 88th session ...
Speaker prioritizes expanding Medicaid
Bills in hearing this week ...
And more!
A Message from Jennifer Allmon, Executive Director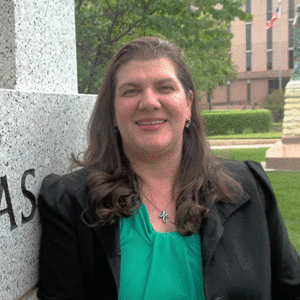 It was wonderful to see so many Catholics and other Christians, Republicans and Democrats, at the Ash Wednesday service in the Capitol. We are very grateful to Father Tim Nolt, secretariat director for Priestly and Consecrated Life in the Diocese of Austin, for presiding and delivering a wonderful homily. In the Gospel for the day (Matt. 6:6), Jesus tells us, "But when you pray, go to your inner room, close the door, and pray to your Father in secret." Father Tim explained that this is not only about praying in private; we should go also to the interior of our hearts to meet God and examine how our interior lives are being cultivated like a garden. Lent is a time to work on the rocky area of that garden.  
The next morning at the Legislative Prayer Breakfast, Archbishop Gustavo García-Siller, M.Sp.S. of the San Antonio Archdiocese offered the opening prayer, imploring legislators to set aside ideologies and focus on the dignity in every human person. Legislators have a duty, he said, to balance local concerns and the common good. 
Keynote speaker Dr. Tony Evans, senior pastor of Oak Cliff Bible Fellowship in Dallas, said we are living in a time where God has been sidelined and we are experiencing the resulting chaos. He urged the audience to see God as the solution to what ails our society. The breakfast concluded with the Cedar Park High School Choir singing "Fly Away" in beautiful harmony. 
The 88th Legislative Session is one third of the way behind us! Senate and House bills are now being referred to committees and a couple of committees are already starting to hear bills. Starting this week every newsletter will include a list of the bills we are supporting in committee that week. The filing deadline for bills is March 10, less than two weeks away.  
The Speaker has started to unveil some of his priority legislation, and we are happy to share our support for two bills we have been anticipating: 
HB 12: This bill would extend Medicaid eligibility to new mothers in Texas to a year after the delivery of their child, significantly increasing the length of time moms can access critical postpartum health coverage. The TCCB supports this bill to provide mothers with extended post-partum care. 
HB 300: This bill would exempt diapers, wipes, other essential baby items and feminine hygiene products from the state's sales tax. The TCCB supports this bill to help to make those items for mothers and families in the state more affordable. 
Bills in Committee February 27-March 3
Senate State Affairs Committee, Monday at 11 a.m.
SB 559 by Sen. Brian Hughes protects the religious freedom of attorneys. The TCCB supports this bill. 
House Criminal Jurisprudence Committee, Tuesday at 10:30 A.M. OR ADJ
HB 188 by Rep. Joe Moody improves transparency in capital sentencing proceedings. The TCCB supports this bill. 
HB 247 by Rep. Senfronia Thompson promotes reentry of the incarcerated into society by allowing review of sentences. The TCCB supports this bill. 
HB 270 by Rep. Senfronia Thompson ensures innocent persons have access to justice related to DNA evidence. The TCCB supports this bill. 
HB 286 by Rep. Senfronia Thompson ensures innocent persons have access to justice when new evidence is available. The TCCB supports this bill. 
HB 381 by Rep. Senfronia Thompson limits the use of the death penalty. The TCCB supports this bill. 
Check out the newest Texans for Parental Choice in Education video!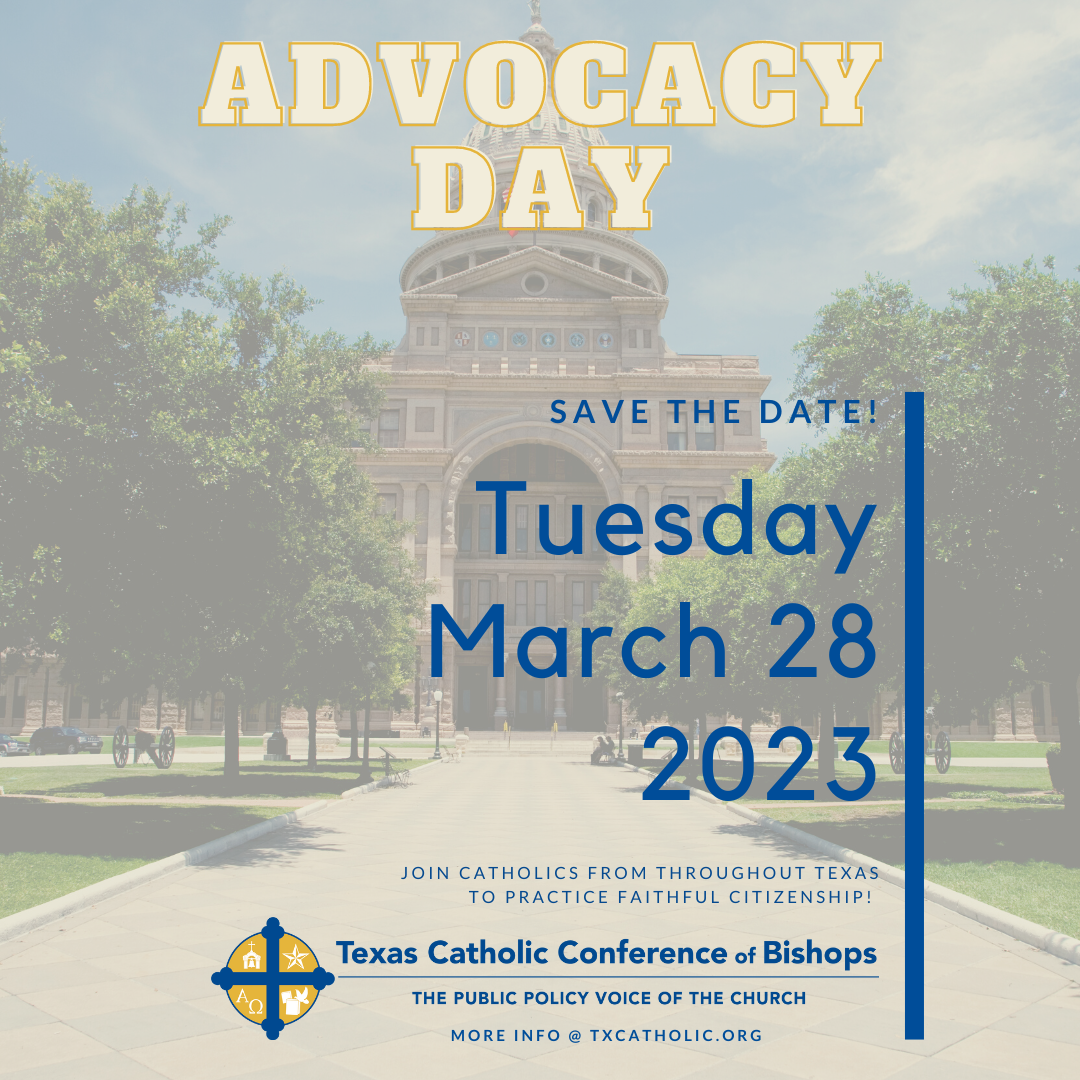 Pope Francis' prayer intention for February
For parishes
We pray that parishes, placing communion at the center, may increasingly become communities of faith, fraternity and welcome toward those most in need.
Prayer for the Legislature
Please pray for all our public servants and elected officials, including our Governor, Lt. Governor, House Speaker, lawmakers, and their staff, that the Lord may grant them wisdom and prudence to work for the common good of all the people of Texas.

Upcoming Executions in Texas
Gary Green, March 7
Arthur Brown, Jr., March 9
Anibal Canales, Jr., March 29
Thomas Andre, April 5
Ivan Cantu, April 26
The Texas bishops ask for clemency for everyone on death row and pray for the abolition of the death penalty.  
The Texas Catholic Voice is a publication of the Texas Catholic Conference of Bishops. For more information, write news@txcatholic.org or call 512-339-9882.